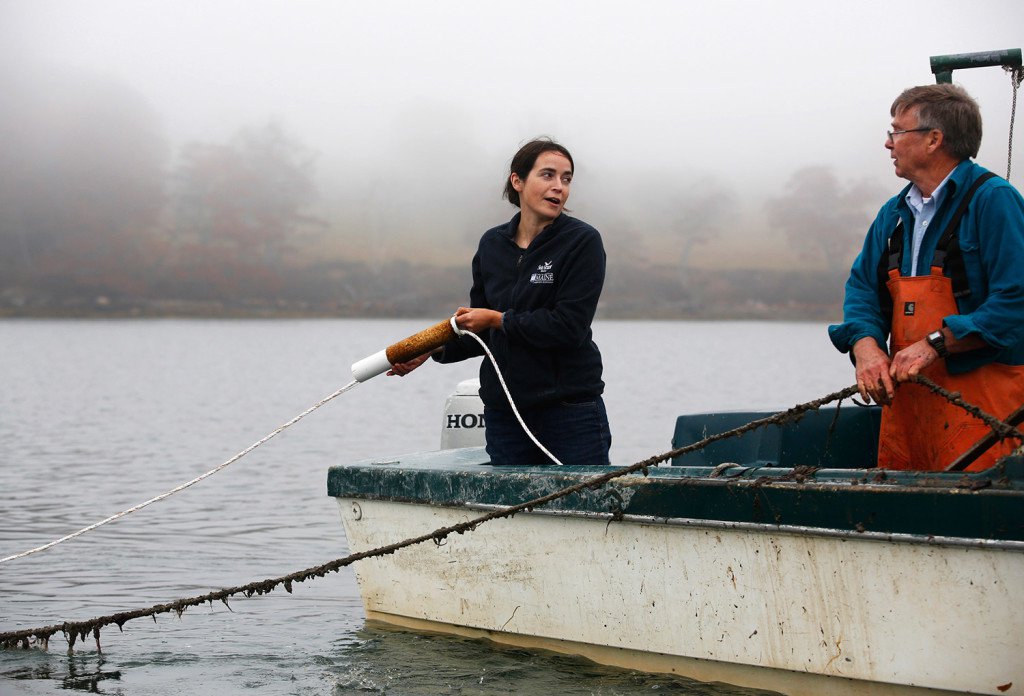 Darling Marine Center Aquaculture Internship
The Darling Marine Center is seeking an undergraduate intern to contribute to the vibrant business incubation and aquaculture research and development underway at the University of Maine's marine laboratory in Walpole, Maine. The successful candidate will have the opportunity to participate in field trials of new aquaculture techniques (e.g., for oysters, scallops, razor clams, and seaweed) and also to contribute to activities designed to enhance industry use of the DMC's experimental aquaculture lease. This internship is supported through the NSF-funded SEANET project and is for 3 months, starting May 17th through August 19th (starting and ending dates are flexible).
The intern will assist with data collection, management, and analysis related to multiple shellfish aquaculture field trials. S/he will have the opportunity to participate and contribute to educational program development related to aquaculture and marine science. The intern also may contribute to the development of orientation materials for DMC business incubation clients, who include individuals who are developing new value-added marine products (particularly those derived from shellfish and seaweed).
A stipend of $4500 will be provided, along with housing at the DMC (which is equivalent to an additional $2200 of compensation).
Requirements:
This is a field-based position that involves physically demanding activities and can require long hours outdoors. Computer proficiency and strong skills in written and oral communication are required, as is the ability to give informal presentations to groups and to work both independently and in collaborative groups. The ability to travel to sites within midcoast Maine, normally requiring a valid driver's license, is required. Competitive candidates will have completed the equivalent of two years' of college credits in marine or environmental science, engineering, economics, or another area of study relevant to aquaculture, marine science, and/or business incubation.
Applications will be reviewed beginning March 15. To apply, please send a cover letter and 2 page resume to Dr. Heather Leslie.