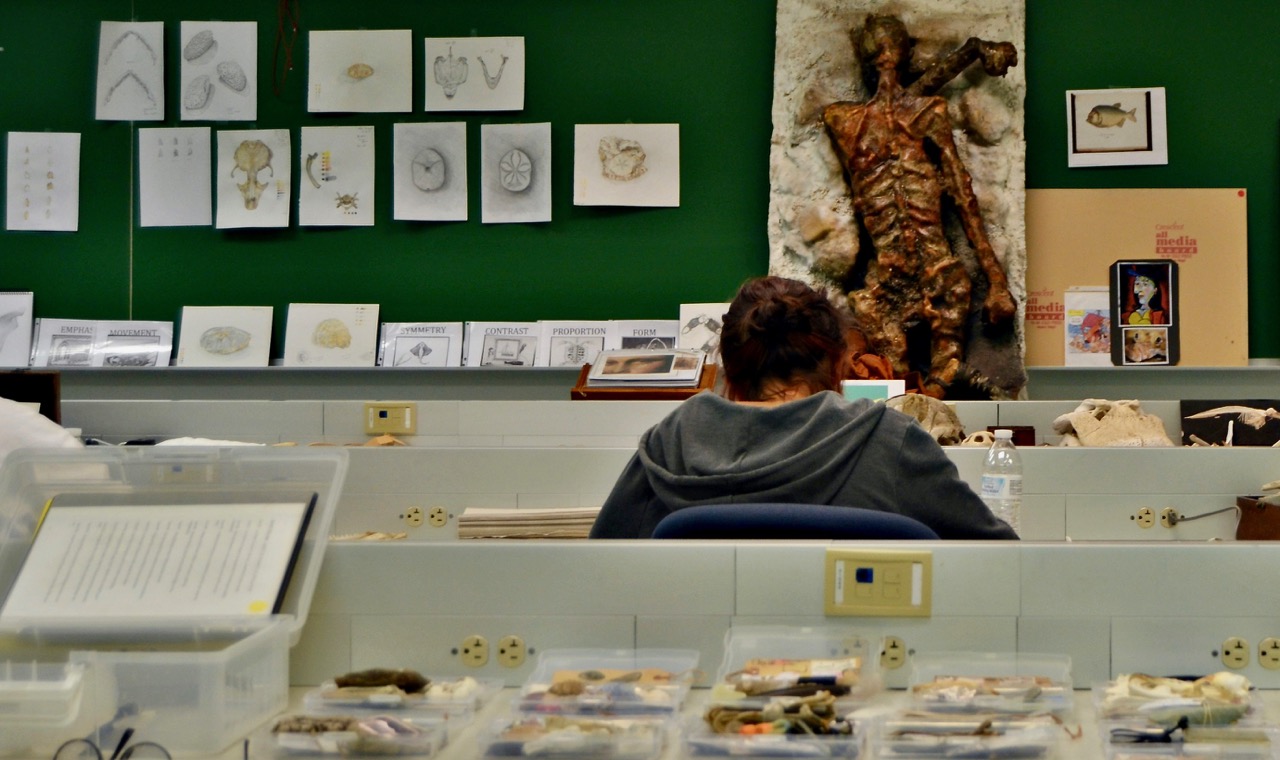 Natural Science Illustration Workshop • July 16-20, 2018
Whether you want to hone your observational skills and artistic talents to create scientifically accurate drawings, bring art and science into the classroom, or merely illustrate your journal with sketches or watercolor, this workshop is for you. No prior art training is required.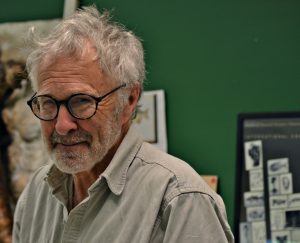 Instructor David Wheeler brings his expertise as an illustrator and his enthusiasm for the natural world into the classroom with his collection of specimen trays, curiosity cases, artifacts, and a gallery of the works by renowned marine science illustrators, as well as his marine and maritime library. For glimpse of what he has to offer, please see this article in The Forecaster. Or better yet, visit his museum, Habitat: Open Ocean, in Harpswell.
Past workshop participants have described the workshop as five days of open studio time with a knowledgeable instructor who helps each artist gain skills and confidence at their own pace.
Test the waters! David will be teaching a scientific drawing workshop on Saturday, January 6, from 3:30 to 6:30 pm, at Damariscotta River Association's Great Salt Bay Farm. The workshop is open to anyone age 12 and up. Space is limited, please register by January 2 by calling 207-563-1393. The cost is $30, or $20 for DRA members. More information is available on the DRA website.
Workshop leader:
Details, Logistics & Registration:
Workshop dates:  July 16-20, 2018
The workshop will begin mid-morning Monday and end mid-afternoon on Friday.
The morning sessions generally run from 9-11:30 am and afternoon sessions meet from 1-3:30 pm.
Open studio time with the instructor is optional Monday-Thursday evenings.
Workshop fee $400.
DMC room and board is optional and incurs additional fees.

 Lodging
$25/person/night (student rate, up to 4 people/room)
Student rate applies to high school, undergraduate or graduate students. High school students are welcome to take the workshop, but must be accompanied by an adult if staying on campus.
$40/person/night (professional, double occupancy)
$57.50/person/night (professional, single occupancy as space permits)
Meal plan
$207 full meal plan: Monday breakfast through Friday lunch
$60 lunches only meal plan; Monday-Friday

If you are coming from a distance and need to make travel arrangements, we recommend a Sunday afternoon/evening arrival, and a late-afternoon departure on Friday, or Saturday morning.
Registration deadline: April 15, 2018
For more information or a disability accommodation, please contact the course coordinator, 207.562.8220 or lhealy@maine.edu.