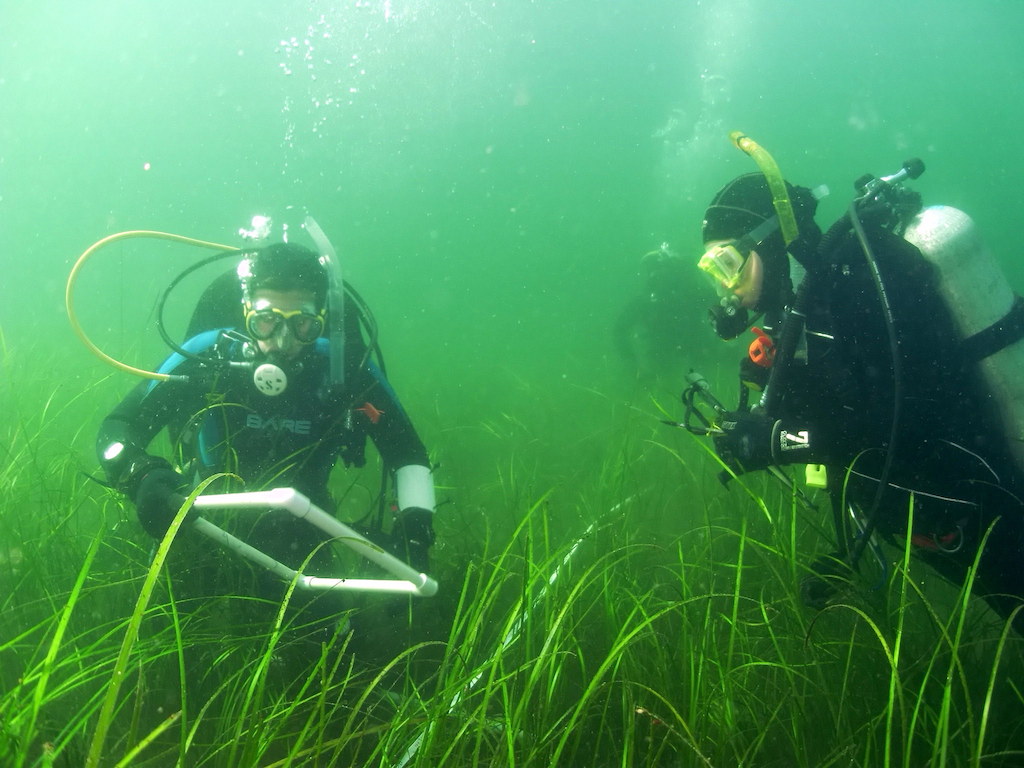 SMS 324: Introduction to Research Diving (summer session)
Wednesdays, June 6 – Aug 15, from 8am-5pm
Students will be instructed in advanced diving skills, dive rescue, oxygen administration, and research diving techniques.  Practical field diving activities will be a large focus of the course.  The course will be taught by the UMaine Diving Safety Officer (DSO), selected UMaine faculty, and guest lecturers experienced in using scuba diving as a research tool.  Following successful completion of course objectives, students will be eligible to participate in diving research projects as a scientific diver-in-training or scientific diver.  Students will also be eligible to apply for applicable recreational diving certifications.  Participation is not a guarantee of certification.
If you have a recreational certificate and hope to pursue scientific diving in your academic career, this is the class for you! Interested students should contact Chris at crigaud@maine.edu for further details. 3 credits
Please visit the UMaine Scientific Diving website for detailed information about this summer class and prerequisites.
Instructor: Christopher Rigaud, UMaine Dive Safety Officer
SMS 324 incurs regular UMaine tuition and fees
Course/certification fee $700.
Register through UMaine's Summer University