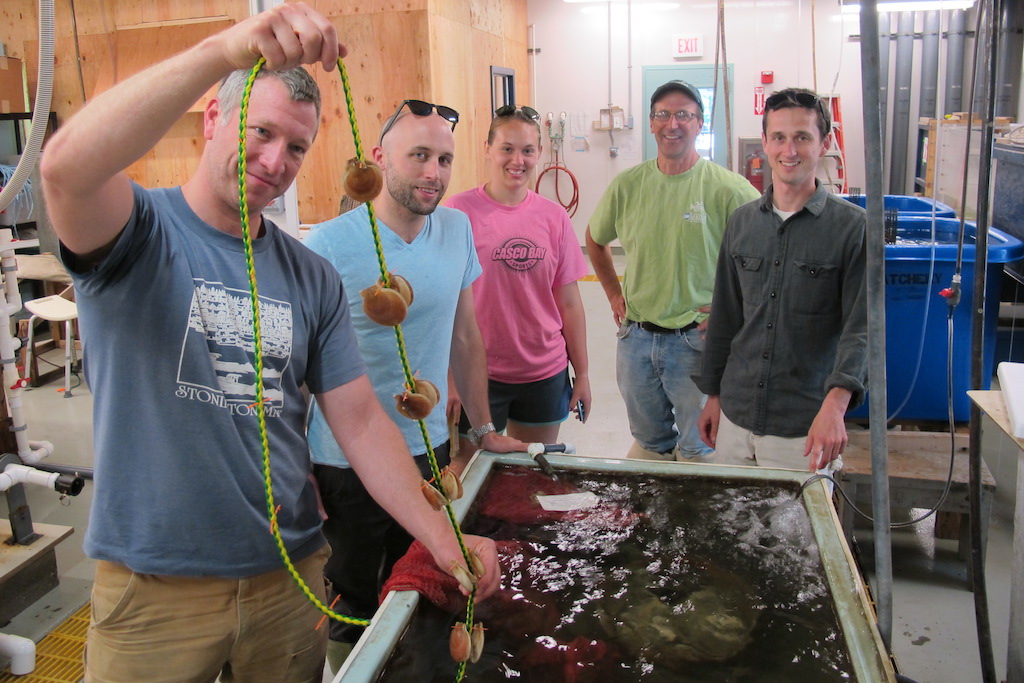 Applied Methods in Shellfish Farming Workshop
Applied Methods in Shellfish Farming is an intensive, hands-on workshop intended to familiarize students with practical methods used to cultivate commercially important bivalve molluscs including oysters, mussels, clams and scallops. Students will become familiar with bivalve hatchery methods, algae production and measuring water quality. Students will be exposed to upweller and nursery operations and visit commercial oyster, mussel and clam farms. An emphasis on identification of optimal aquaculture sites will include extensive use of instrumentation, GIS and field survey methods. The regulations such as leasing, permitting, public health and biosecurity will also be addressed.
Workshop leader:
Details, Logistics & Registration:
Workshop dates: June 25-29, 2018
Workshop fee: $550.
DMC room and board is optional and incurs additional fees.

 Lodging

$25/person/night (student rate, up to 4 people/room)
Student rate applies to undergraduate or graduate students.
$40/person/night (professional, double occupancy)
$57.50/person/night (professional, single occupancy as space permits)

Meal plan

$207 full meal plan: Monday breakfast through Friday lunch
$60 for lunched only

The workshop runs from 8am to 5pm Monday though Friday. If you are coming from a distance and need to make travel arrangements, we recommend a Sunday afternoon/evening arrival, and a late-afternoon departure on Friday, or Saturday morning. Tentative workshop schedule.
To register, please complete the online registration form below.
Registration deadline: May 21, 2018.
Eight participants are required to make this workshop run. Maximum enrollment is 12.
---