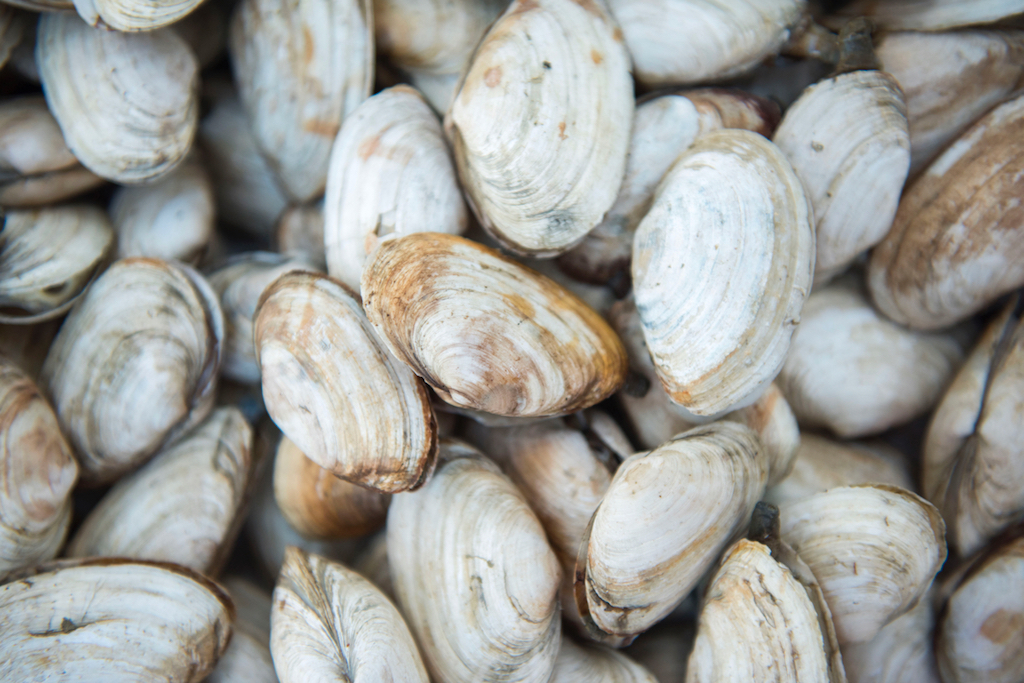 2019 Shellfish Assessment Internship
The Town of Damariscotta and University of Maine Darling Marine Center are seeking an undergraduate intern to contribute to an interdisciplinary shellfish assessment project focused on the Damariscotta River and Sheepscot River Estuaries, in midcoast Maine. The successful candidate will work closely with Darling Center scientists, shellfish harvesters, and fisheries and town managers to conduct surveys and interviews that establish current and historical baselines of shellfish populations in the estuaries. This internship is for 12 weeks (May 21 through August 9, 2019), and will be based at the Darling Marine Center in Walpole, Maine.
The intern will assist with field-based data collection, management, analysis, and visualization. They will also have the opportunity to contribute to community outreach and science communication related to the project and to present the results of the work to the Damariscotta/Newcastle Shellfish Committee and other interested members of the public.
A stipend of $500 per week will be provided, along with housing at the DMC (which is equivalent to an additional $185/week of compensation). Modest mileage reimbursement for use of a personal vehicle for research purposes will also be available.  
Requirements: This position will include physically demanding activities and occasional long hours outdoors. Competitive candidates must be self-motivated and demonstrate willingness to contribute to community-based marine conservation. A positive attitude under adverse conditions is a must. This position will also include interviewing and engaging with local fishermen, so interview experience or an eagerness to learn sociological methods is strongly preferred. Competitive candidates will have completed the equivalent of two years of college study in natural or social sciences, marine policy, or another area of training relevant to environmental and marine sciences and be capable of working independently, as well as in a team. This position is contingent on favorable review of a pending grant proposal.
Applications will be reviewed beginning February 15, 2019. To apply, please send a cover letter and 2-page resume with three references to Kara Pellowe at kara.pellowe@maine.edu with 'Shellfish Survey Internship' in the title.