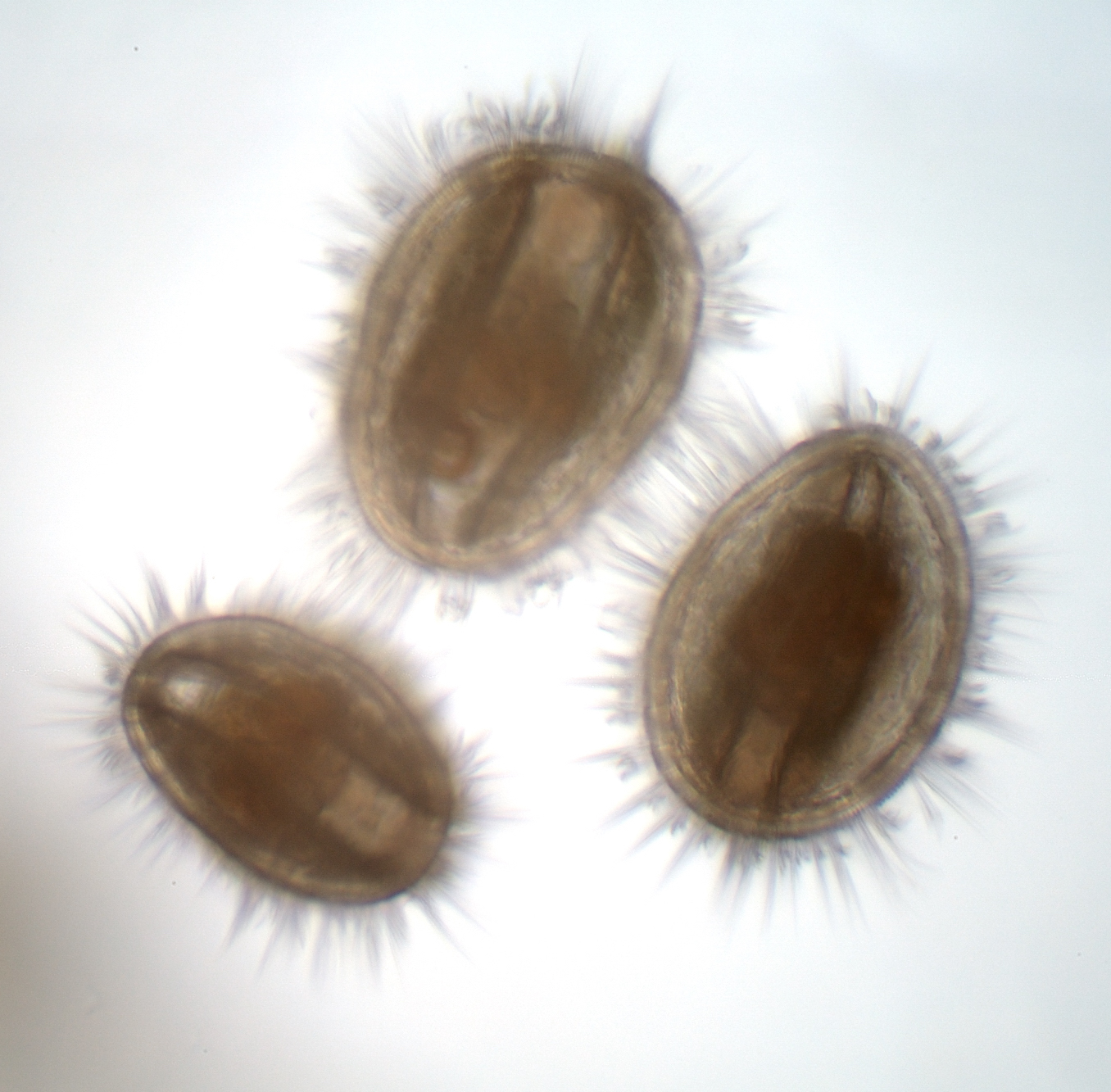 Internship: Environmental influence on larval bivalve settlement success
Internship: Environmental influence on larval bivalve settlement success
Mook Sea Farm, Walpole, ME
Summer 2019, 10 weeks, flexible start/end dates
Mook Sea Farm (MSF) and the Damariscotta River Association (DRA) are offering a marine larval ecology internship through the Sustainable Ecological Aquaculture Network (SEANET) program. Building on work done in the summer and fall of 2018, the internship will explore the relationship between larval bivalve abundance and settlement success in the Damariscotta River and environmental variables including carbonate chemistry and food availability. Bivalve settlement in the Damariscotta River is variable year-to-year, with implications for both aquaculture and wild harvest. By relating settlement success to environmental variables measured at Mook Sea Farm and at a SEANET buoy, we hope to determine the factors that are most important to settlement success. The end-product of this internship will be a written SOP for citizen scientist monitoring led by the DRA in future years.
The intern will be co-mentored by Dr. Meredith White, Head of Research and Development at MSF; Sarah Gladu, Director of Education and Environmental Monitoring at the DRA; and Dr. Damian Brady at the University of Maine's Darling Marine Center. A stipend based on experience (starting at $11/hour) will be provided, along with $100/week to help offset housing costs. It is strongly recommended that the intern has access to a car.
Eligible candidates must be enrolled as an undergraduate in a Maine college or university, or be a Maine resident enrolled as an undergraduate at an out-of-state college or university at the time of the internship. This position will include computer and laboratory work as well as physically demanding indoor and outdoor activities. Competitive candidates will have completed the equivalent of two years of college study in sciences, engineering, economics, business, or another area of training relevant to environmental and marine sciences and be capable of working independently as well as in a team.
Applications will be reviewed beginning February 18. To apply, please send a cover letter and 2 page resume with three references to Dr. Meredith White at meredith.megan.white@gmail.com with 'MSF larval bivalve settlement' in the title.