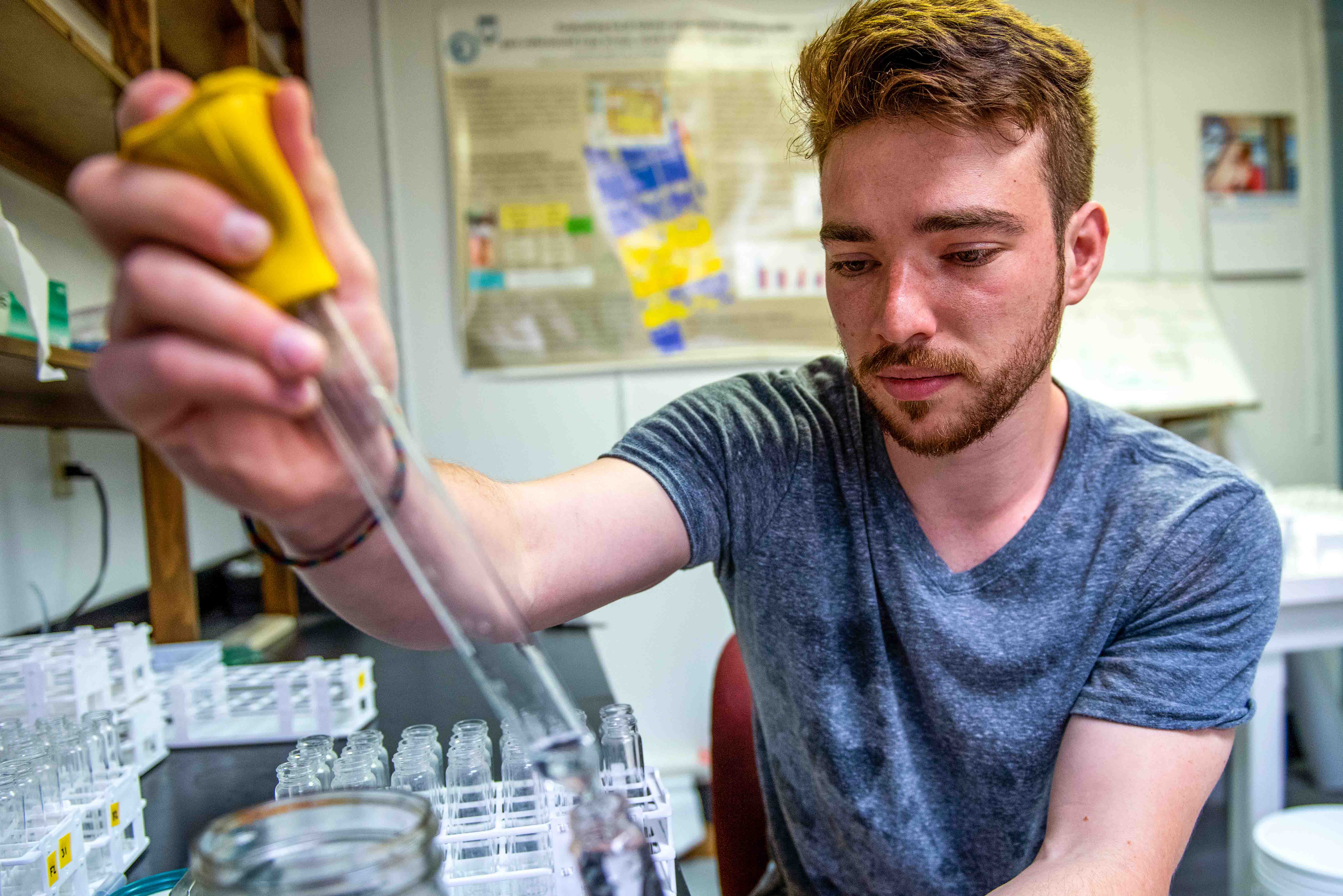 Assistantships available working on the Maine-eDNA project: bacterial communities
PhD assistantships available starting Summer 2020
The University of Maine, Darling Marine Center, and Bigelow Laboratory for Ocean Sciences are recruiting 1-2 PhD students to conduct research on bacterial (and archaeal) communities in aquatic ecosystems as part of a larger NSF EPSCoR funded project focused on environmental DNA (Maine-eDNA). The unifying theme of Maine-eDNA is using advanced DNA sequencing technology to understand the diversity of life in seawater and freshwater across many taxonomic levels, including bacteria and archaea, in coastal watersheds in Maine. The focus of the specific project is to determine the efficacy of bacterial communities as biosensors of environmental disturbance in coastal and/or freshwater ecosystems (water column and sediments) and integrate bacterial community dynamics across multiple spatial and temporal scales under Theme 3 (Macrosystem eDNA Integration) of the larger project. 
In addition to the overall Maine-eDNA criteria listed on the website (https://umaine.edu/edna/graduate-program/), successful applicants will have demonstrated research interest and experience at the undergraduate or Master's level in ecology, microbiology, or related fields, ideally integrating DNA sequence data and computational methods to understand microbial community dynamics. Successful applicants will have opportunities to further develop their professional and technical skills by working broadly in a large interdisciplinary team of faculty and newly recruited graduate students working on diverse Maine-eDNA projects. 
Students interested in working on the bacterial component of the Maine-eDNA project should email prospective advisors Jeremy Rich (jeremy.rich@maine.edu) and David Emerson (demerson@bigelow.org) with a CV and brief description of his/her research experience and interest related to bacterial communities in aquatic ecosystems. Please see the Maine-eDNA website for additional application instructions (https://umaine.edu/edna/graduate-program/). Review of applications will begin January 15, 2020 and continue until positions are filled.