Grad Students
Graduate students based at the DMC are enrolled in the University of Maine's School of Marine Sciences Graduate Program and are pursing a M.S. or Ph.D. in Marine Biology, Oceanography or Marine Policy.
---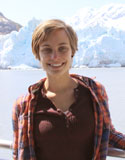 Cheyenne Adams
M.S. candidate, Marine Biology
Larry Mayer and Paul Rawson
Research Interests: The role of detritus in the nutritional ecology of bivalves, biogeochemistry and nutrient cycling in coastal systems, and restoration ecology.
---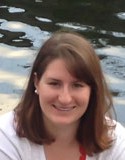 Katie Coupland
Ph.D. candidate, Oceanography
Advisor: Damian Brady
Research interests: Biogeochemistry, estuarine modeling, coastal acidification, nutrient cycling, primary productivity
---
Marina Cucuzza
M.S. candidate,  Dual Degree Program, Marine Biology & Marine Policy
Advisors: Dr. Heather Leslie and Dr. Josh Stoll
marina.cucuzza@maine.edu
More Information
Research interests: For my dual Masters in Marine Biology and Marine Policy at UMaine, I am interested in exploring the human and environmental dimensions of coastal sustainability.  My research focuses on resilience and management of Maine's fishing communities in the face of ecological and social change.
---
Tyler Fountain
M.S. candidate,  Marine Biology
Advisor: Dr. Rhian Waller
---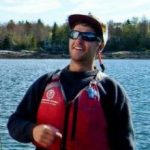 Parker Gassett
M.S. candidate,  Dual Degree Program, Marine Biology & Marine Policy
Advisor: Dr. Aaron Strong
Research Interests: Community scale involvement with environmental governance, coastal resilience, and science communication. Parker's current work surrounds citizen science monitoring for coastal acidification in the Northeast.
---
Andrew Goode
M.S. candidate,  Marine Biology
Advisor: Dr. Damian Brady
---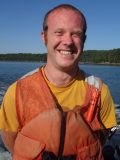 Carl Huntsberger
M.S. Candidate, Marine Biology
Advisor: Dr. Rick Wahle
carlton.huntsberger@maine.edu
More info
Research interests: to find an accurate way to determine a lobster's age
---
Libby Gorse
Ph.D. candidate, Marine Biology
Advisor: Dr. Jeremy Rich
---
Julia Johnstone
Ph.D. candidate, Marine Biology
Advisor: Dr. Rhian Waller
---
Nicholas Keeney
Ph.D. candidate, Oceanography
Advisor: Dr. Damian Brady
---
Maura Niemisto
M.S. candidate,  Marine Biology
Advisor: Dr. Rick Wahle
---
Kara Pellowe
Ph.D. candidate, Ecology and Environmental Sciences
Advisor: Dr. Heather Leslie
---
Ashley Rossin
M.S. candidate,  Marine Biology
Advisor: Dr. Rhian Waller
---