Ivona Cetinic writes on Women in Oceanography
UMaine News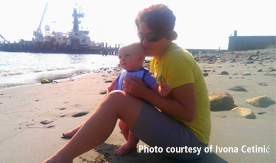 highlights Ivona Cetinic for her contribution to "Women in Oceanography,"  a special-edition of the journal Oceanography, published by The Oceanography Society.
Featured in this issue is a paper titled "Women in Oceanography: Continuing Challenging" by Dr. Ivona Cetinic, research associate at the Darling Marine Center, and her colleague Dr. Beth Orcutt at the Bigelow Laboratory for Ocean Sciences. 
Also part of this special-edition is a collection of personal stories of 200 women in oceanography, including Cetinic's.