About the Darling Marine Center
The Darling Marine Center is a proud part of the University of Maine, the state's Land and Sea Grant University. Since its founding in 1965, the DMC has been an active center of marine and environmental research, education, and outreach. The DMC brings unique strengths and opportunities to UMaine by virtue of its waterfront facilities, resident expertise, and the surrounding community.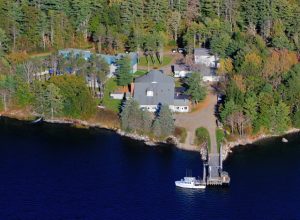 The DMC welcomes scientists and students from UMaine and around the world throughout the year to the campus in Walpole, Maine. Our location and facilities enable scientists and students to easily engage in field and laboratory studies of coastal and marine ecosystems. In addition to supporting university research and education, the DMC also actively engages with fishermen, aquaculture entrepreneurs, marine industry professionals, and community members through collaborative research, workforce development, and business incubation programs.
Join our mailing list
If you'd like to receive regular updates about the DMC, please join our mailing list.
Safety

Safety is important to us, whether our students and scientists are in the lab, on boats, or underwater. Emergency procedures, safety policies, and training resources are all available
online
. Whenever you visit the DMC,  please check-in via the
online portal
on our home page.
History
The Ira C. Darling Center for Research Teaching and Service, commonly referred to as the Darling Marine Center,  was established thanks to the generosity of Mr. Ira C. Darling. To learn more about Mr. Darling, the marine laboratory's history, and the people who lived and worked on this campus before the Darling family, please follow the links below.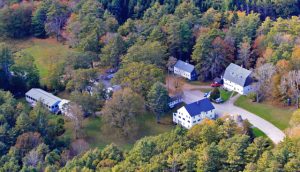 Wentworth Point History Bulletins