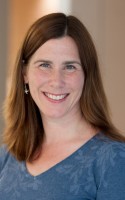 Welcome to the Darling Marine Center! As the University of Maine's marine lab, we work to strengthen knowledge of coastal and marine ecosystems and the human communities who are part of them through research, teaching, and outreach in Maine and worldwide.
Thanks to the generosity of Ira C. Darling, since 1965, the Center has been an active hub of marine science and education by researchers and students from the University of Maine and institutions around the world. We also work closely with community and industry partners. Depending on the time of year, 50 to 200 researchers, students, and visitors use facilities of the Center each day.
I hope that you'll step away from your screen and experience the shore, woods, and scientific richness of the Center in person sometime soon. As a public university facility, we are accessible year around to Maine residents and visitors. To receive regular updates on our programming, please join our mailing list and connect with us on Facebook.