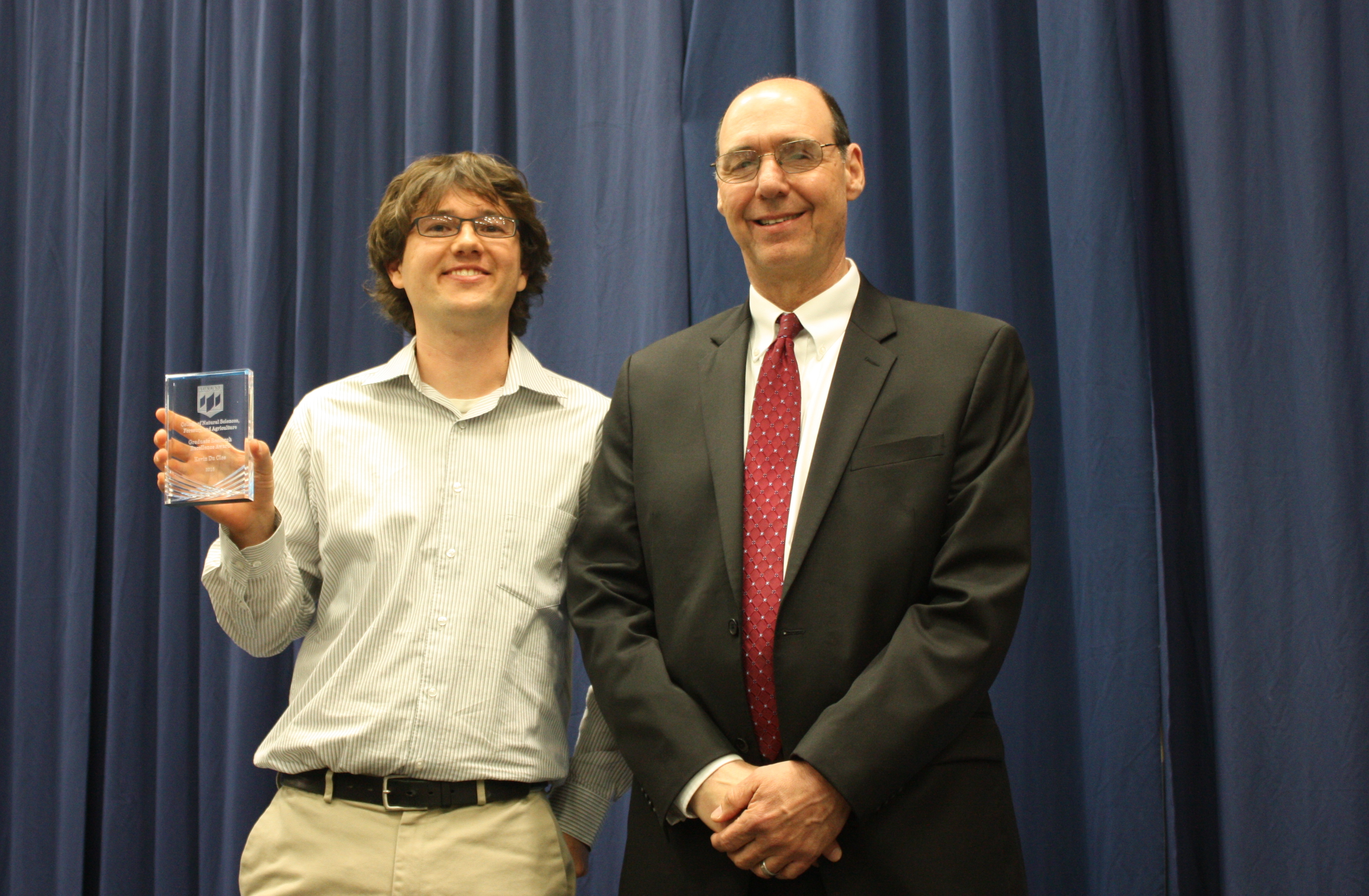 Kevin Du Clos Receives Graduate Research Excellence Award
Kevin Du Clos, a graduate student at the Darling Marine Center in Walpole, was presented the Graduate Research Excellence Award at a ceremony in Orono last week.
Established in 2008, the prestigious award recognizes a student in the College of Natural Sciences, Forestry, and Agriculture for excellence in research. The recipient is selected based on research accomplishments and the quality of his or her research and scholarly activity.
Du Clos is a Ph.D. student in oceanography in the School of Marine Sciences who is studying how marine animals interact with physical aspects of their marine environment. During his research, Kevin developed a new method to locate worms burrowing below the surface of sand and co-published a paper on the fluid dynamics of pipetting. According to his advisor, Dr. Pete Jumars, Kevin has effectively become the lead researcher on his grant to study inhalant flows produced by clams and other marine suspension feeders. Upon graduation, Kevin plans to continue to research how marine organisms are affected by their fluid environments as a postdoctoral fellow.