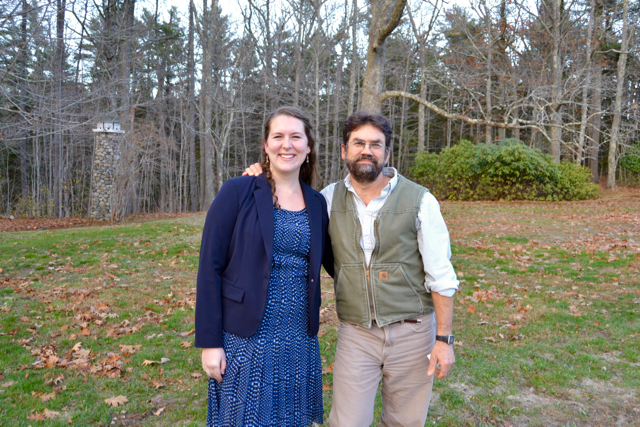 Congratulations Jes Waller!
On Thursday, November 17, Jesica Waller, a graduate student in the University of Maine School of Marine Sciences, successfully defended her master's thesis at the Darling Marine Center in Walpole. Waller's research examines how lobster larvae may be impacted by ocean acidification and warming. Earlier this fall, her work received international media attention as the first published study to show that rising temperature may be more harmful to lobster larvae than increases in carbon dioxide. Her co-advisors were UMaine research professor Dr. Rick Wahle and Dr. Brian Fields, zooplankton ecologist at the Bigelow Laboratory for Ocean Sciences in East Boothbay.
During her graduate studies, Waller won a National Science Foundation "Vizzies" award for her stunning photograph of a lobster larvae, and received UMaine's Edith Patch award, recognizing women scientists who show promise for future contribution in their field. Previously, she earned a bachelor's degree in marine biology from the University of New Hampshire in 2013. She will continue her research with Dr. Fields, beginning in January.