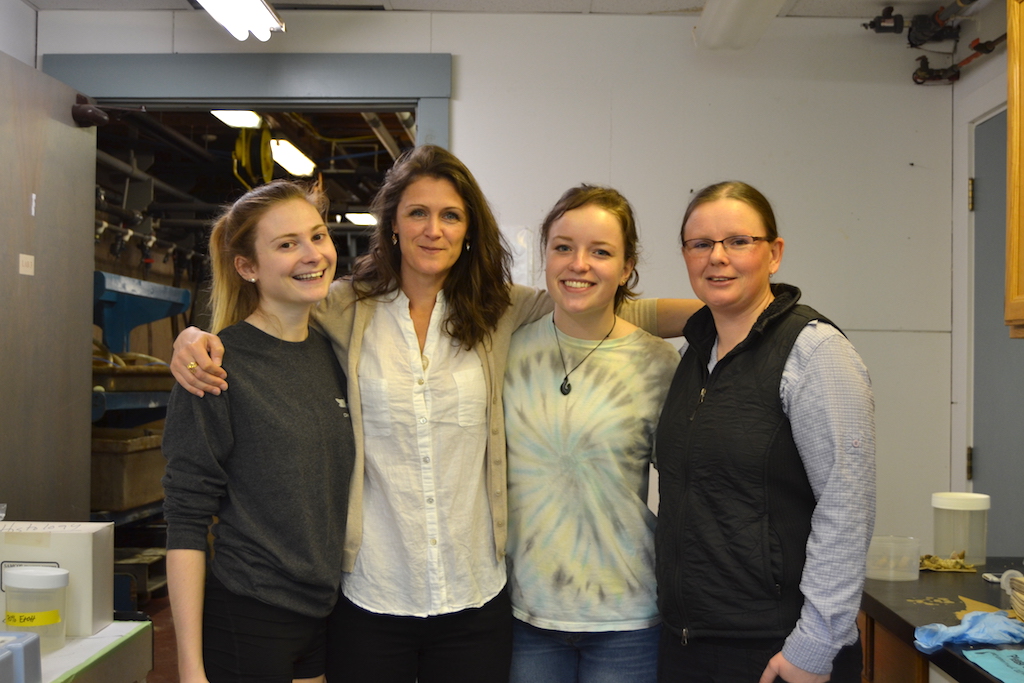 Oxford scientist discovers two coral species at DMC
Oxford University postdoctoral researcher Michelle Taylor discovered two coral species while working with University of Maine oceanographer Rhian Waller and marine science students Genevieve Wilson and Jennifer Field at the Darling Marine Center.
"It is unusual to find new ones, and that is definitely exciting," Taylor says.
In England, Taylor will describe the corals' characteristics and genetically distinguish them from similar species, a process that can take as long as 18 months.
Taylor visited the DMC to examine the corals collected in 2011 in the Drake Passage, a stretch of water between the southernmost tip of South America and the Antarctic Peninsula.
Waller, an associate professor in the UMaine School of Marine Sciences, co-led the 2011 expedition with Laura Robinson, a professor of geochemistry at the University of Bristol.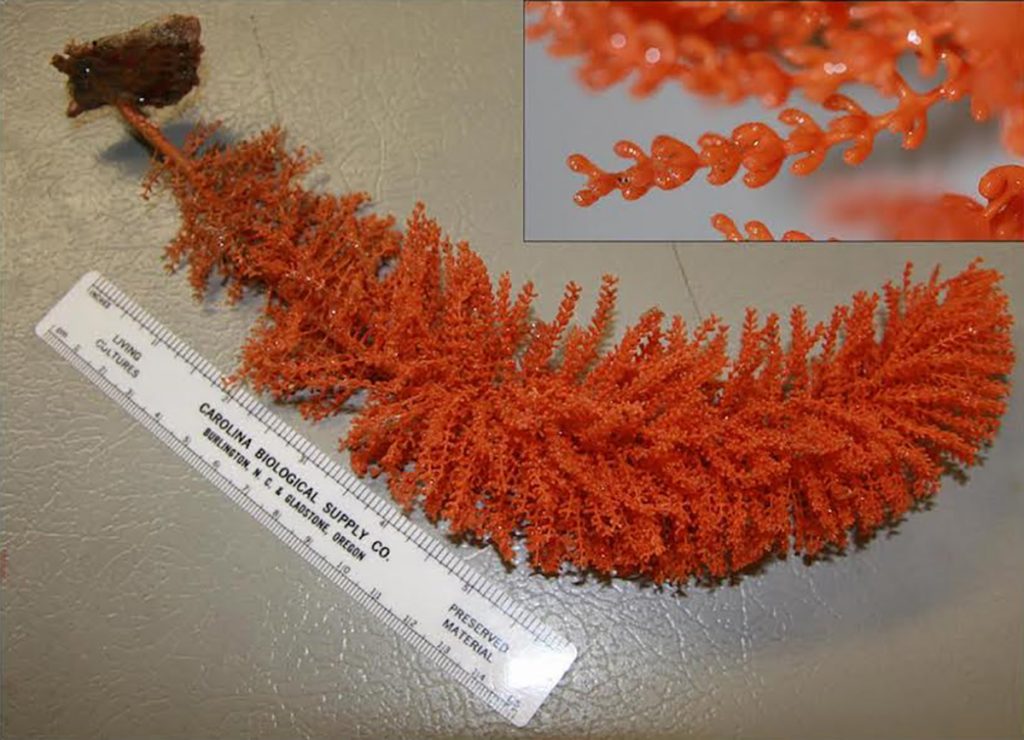 "One of the people I really wanted to have on the crew is a coral taxonomist who could identify corals on the fly," says Waller.
Taylor was that person.
During the five-week oceanographic cruise aboard the U.S. Antarctic Program research vessel Nathaniel B. Palmer, scientists searched seamounts and ridges for coral communities in one of the world's most under-explored areas.
It was Taylor's first at-sea expedition.
Now, six years later, she's taking a fresh look at the samples of octocorals (soft corals) that have been frozen and stored at the DMC. She's examined more than 900 samples of deep-sea corals for an ambitious genomic study of the unique organisms.
Waller was thrilled to have Taylor visit her lab and continue her study of corals.
"One of the joys about having Michelle in my lab is having her work with the students and getting them excited about taxonomy," Waller says. "They are the next generation of coral scientists."
Taylor is one of a few coral taxonomists in the world. She's unraveling the evolutionary history of deep-sea corals by examining the genetic makeup of each organism to build their "trees of life."
"I like putting names on things and determining the relationship of species to other species," Taylor says. "
It's very gratifying."
DMC summer interns Wilson and Field learned firsthand how to identify corals. Taylor also shared fascinating stories from the 2011 expedition, sparking the students' interests to participate in a research cruise.
Wilson and Field were eager to learn and sometimes working through lunch breaks and stayed late to finish the job.
"It was worth it; I didn't even notice the time go by," Wilson says.
Deep-sea corals from Waller's lab soon will be added to the invertebrate collection at the Smithsonian Institution National Museum of Natural History in Washington, D.C.
To learn more, visit Taylor's website and Waller's website. Robinson's 2016 TED Talk on deep-sea corals is available online.
Contact: Aliya Uteuova, aliya.uteuova@maine.edu