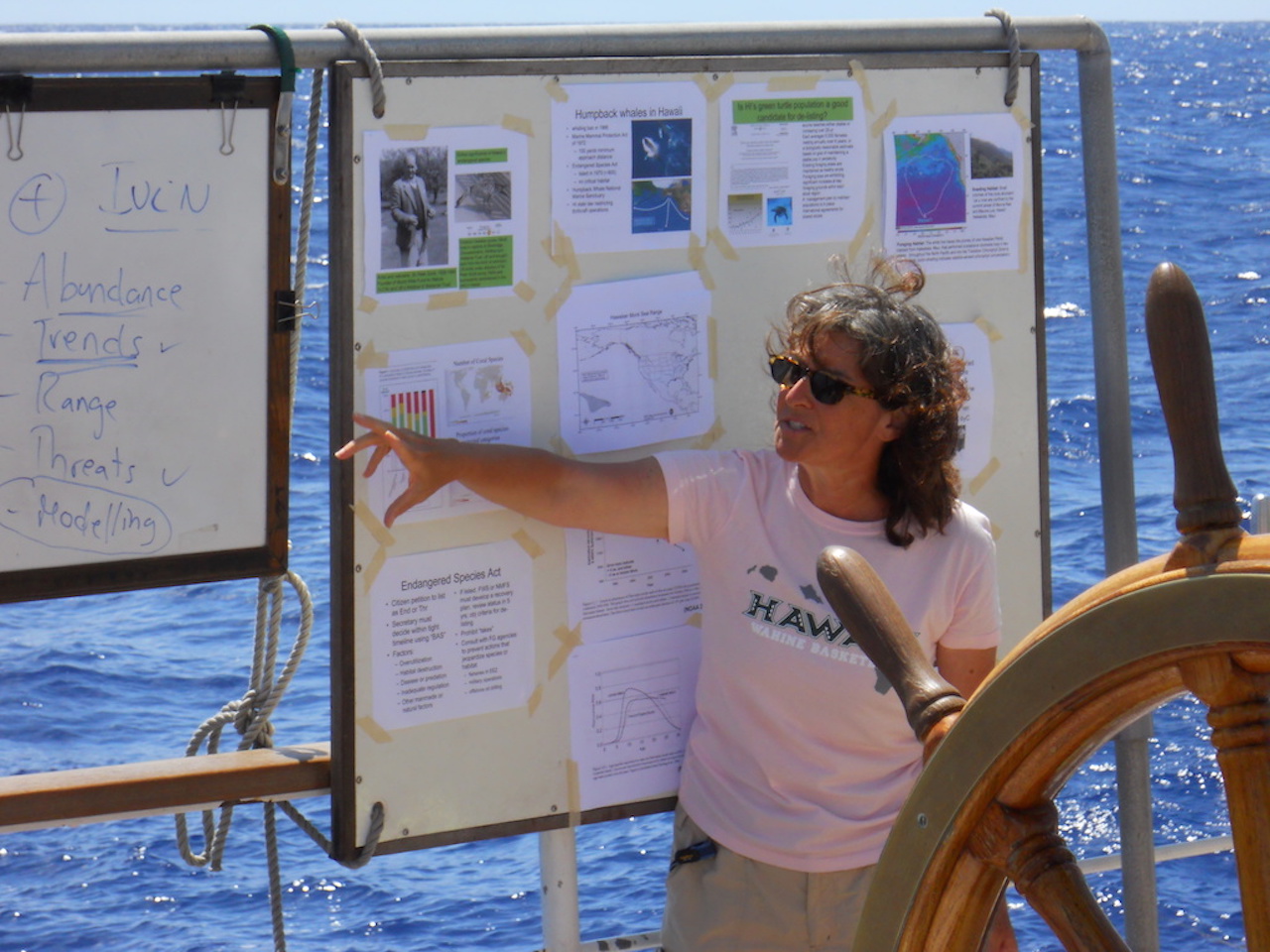 University of Hawaii professor to talk about herring at the DMC
On Friday, June 30, Dr. Alison Rieser will give a talk on herring at the University of Maine's Darling Marine Center.
The seminar will take place in Brooke Hall on the DMC's lower waterfront campus beginning at 10:30 a.m. The event is free and open to the public, but registration is requested at tinyurl.com/y87uxsmw.
To early 19th century naturalists, herring was the builder of empires, more so than any other plant or animal – the pepper vine, the tea leaf, and even the codfish. Taxed by churches and monarchs to feed worshippers and build navies, the fluctuating seasons of herring sparked wars, inspired voyages of conquest, and built the basic principles of fisheries science and international law.
While artists and poets lauded the red herring and the silver darling, women built communities and economic freedom through centuries of gutting and packing herring.
Today's scientists are busy modeling the complex marine food webs and socio-ecological systems of which herring are a part. The herring's empire holds knowledge worth a king's ransom about sustainability in a changing climate.
To explore the shared history of herring and humankind, this talk seeks to make herring history, not in the sense of advancing herring's extinction, but in celebration of its power to inspire the arts, science, law and politics, to nourish and sustain cultures, and to adapt to a changing climate.
Rieser is professor of maritime geography and environment at the University of Hawaii at Manoa. She is also professor emerita at the University of Maine Law School, where she was the founding director of the Marine Law Institute and taught marine resources law. Rieser has broad experience as a marine policy advisor to governments and NGOs.
This talk is part of DMC's summer seminar series, where renowned researchers in the field of marine science will engage the public in topics ranging from the studies of the Gulf of Maine to the exploration of the deep-sea. The full list of speakers is posted at dmc.umaine.edu. For a disability accommodation, please call 207.563.3146.
Contact: Aliya Uteuova, aliya.uteuova@maine.edu.