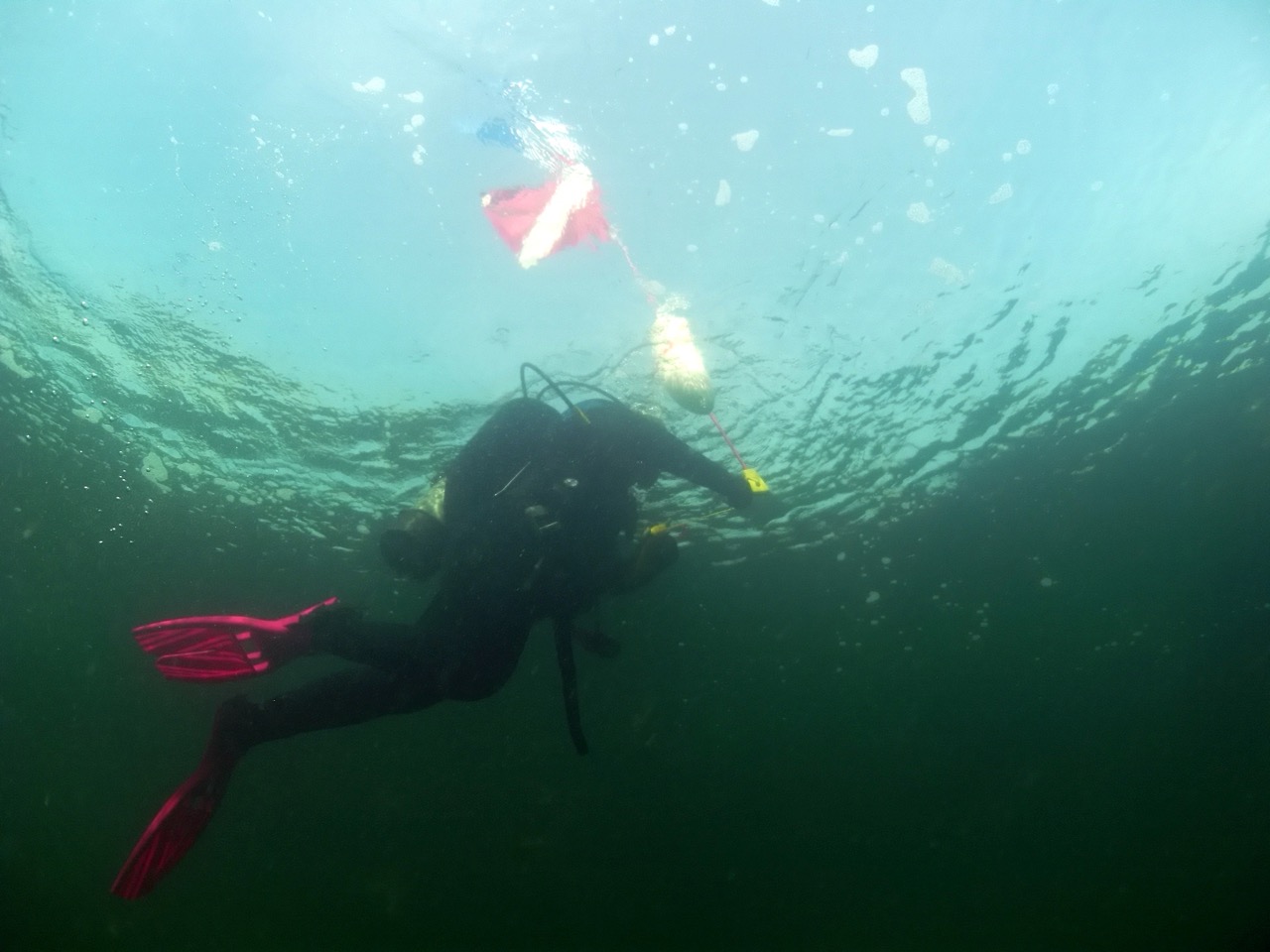 UMaine Divers Win Awards
Two UMaine marine science students have been recognized for their dedication and talents in scientific diving.
Recent UMaine graduate Chase Brunton has been selected as the recipient of the Dr. Arthur J. Bachrach Bonnier Dive Group publishing internship, sponsored by the Our World Underwater Scholarship Society (OWUSS). Chase will help produce content and participate in the publishing cycle of Sport Diver and Scuba Diving magazines and their respective web sites, SportDiver.com and ScubaDiving.com. Read more about Chase and other OWUSS internships at: www.owuscholarship.org/internships
The American Academy of Underwater Sciences (AAUS) has awarded UMaine graduate student Elisabeth Maxwell the 2017 Kevin Flanagan Student Travel Award. This award will assist Elisabeth in traveling to the 2017 AAUS Diving for Science Symposium hosted by Thunder Bay National Marine Sanctuary. Read more about this and other AAUS scholarships at: www.aaus.org, www.aausfoundation.org
Chase was certified as an Open Water Diver at UMaine in 2013 and continued diving recreationally while completing his degree. Lis earned her Scientific Diving Certification from UMaine in 2016, and is currently assisting the Scientific Diving Program as a Dive Leader/ DiveMaster. Congratulations to both Chase and Lis!