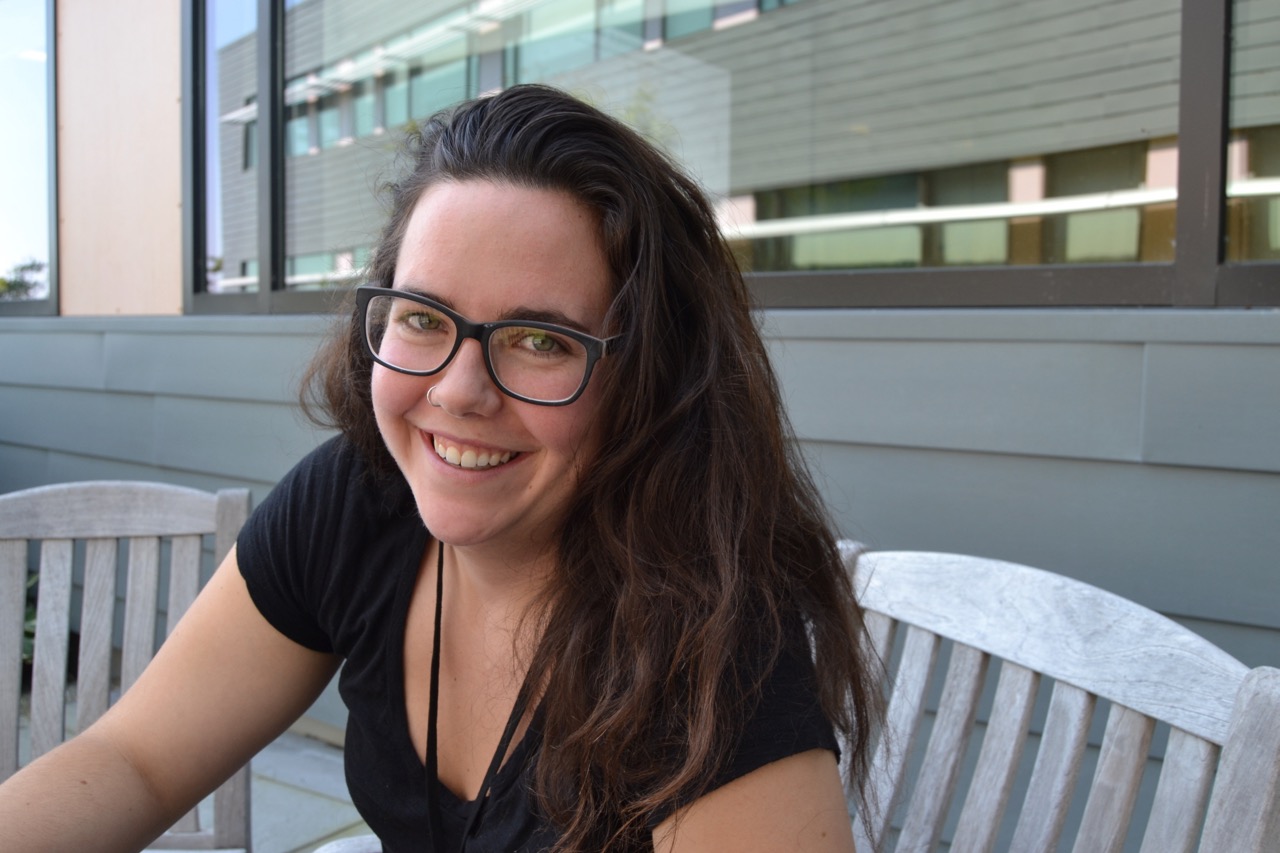 Local Scientists Attend National Ocean Sciences Meeting
Scientists from the University of Maine's Darling Marine Center traveled to Portland, OR, to present research findings at the annual Ocean Science Meeting (OSM).
For Maura Niemisto, a graduate student in the University of Maine's School of Marine Sciences  working with Dr. Rick Wahle at the DMC, "attending OSM was an incredible experience. The amount of amazing research that's presented at this type of meeting is overwhelming and inspirational. It was quite an honor to be able to speak about my work."
Speaking on front of an audience of almost 100 people, Niemisto presented her research on the effects of ocean warming and acidification on the behavior, physiology, and gene expression of larval lobsters. Her research quantifies how quickly larvae develop under different temperature and acidity regimes, and their coping mechanisms in response to these stressors.
Niemisto's work is part of a collaboration between UMaine, Bigelow Laboratory for Ocean Sciences and the University of Prince Edward Island that is supported by the US National Oceanic and Atmospheric Administration (NOAA).
"Maura's project compares the performance of lobster larvae originating from populations along New England's steep thermal gradient, from the coastal ocean of Rhode Island to the Bay of Fundy," said Wahle. "It addresses the impacts of climate change on Maine's – and our nation's – most valuable single fishery – the lobster."
Dr. Skylar Bayer spoke about developing an environmental DNA (e-DNA) procedure to detect scallop spawning events in seawater and the results of initial field trials. Bayer completed her Ph.D. research at the DMC in 2017 and is currently serving a one-year Knauss Fellowship in the Senate Environment and Public Works Committee in Washington, DC.
Bayer's groundbreaking pilot study, supported by Maine Sea Grant, explores a technological advance that could be applied beyond scallops to other species, to help determine from water samples collected in the field when shellfish spawn. The goal is to then use this information to predict the settlement of young scallops to the ocean bottom.
OSM is an important venue for scientific exchange across the wide array of biological, physical, chemical and social science disciplines that inform ocean science. The 2018 meeting had a special focus on new and emerging research on the global ocean and society, including science education, outreach, and public policy. More information about the meeting is available at osm.agu.org/2018.