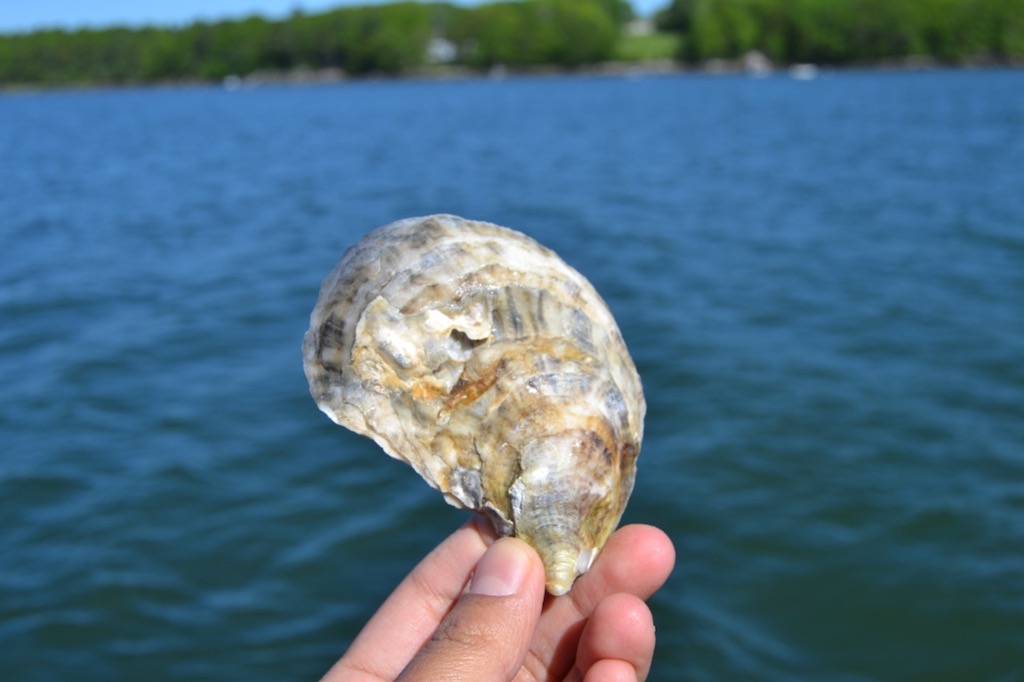 Coffee with the Director: Celebrating five decades of science-supported oyster aquaculture in Maine.
Join Dr. Heather Leslie, the Director of Darling Marine Center, Saturday morning, June 16th, for coffee and a chat about the past, present, and future of Maine's oyster industry. Learn how scientists and shellfish farmers work together to solve challenges, and what's on the horizon for science and community involvement at UMaine's marine laboratory. This event is offered as part of the three-day Damariscotta Oyster Celebration showcasing the oysters and growers of the Damariscotta River.
Coffee with the Director will take place at 10am in Brooke Hall on the DMC's lower waterfront campus. The event is free and open to the public, but please preregister here. Thanks!