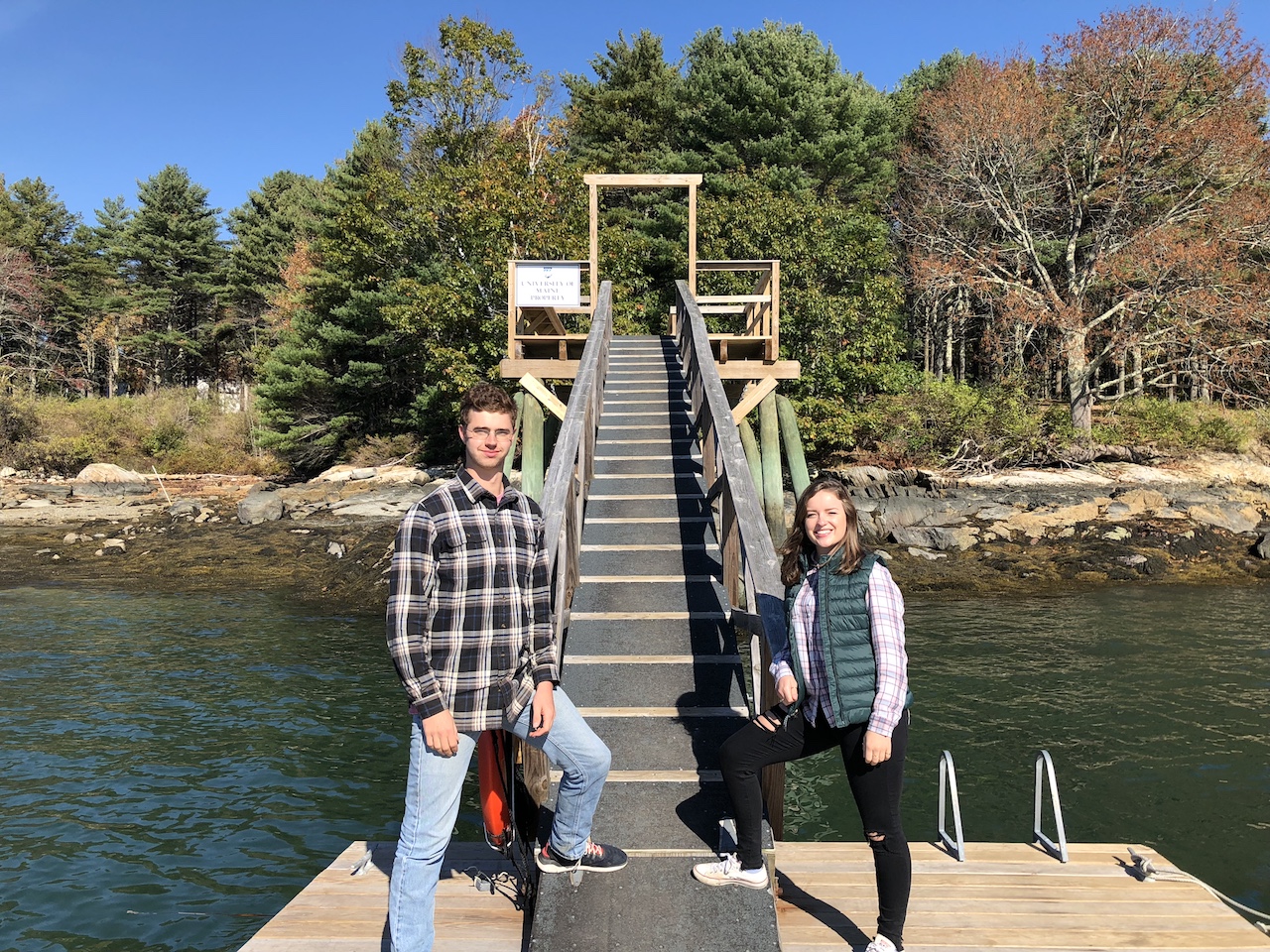 Prospective student tour at DMC
The University of Maine's School of Marine Sciences should be on the short list of high school students interested in pursuing an undergraduate degree in marine science. The program consistently ranks among the best in the nation and draws students from across the country.
Prospective students and their families are invited to UMaine's Darling Marine Center on Sunday, October 28 at 10 a.m. for a tour of the waterfront facilities and to learn more about the University's academic program in marine sciences and undergraduate opportunities at the DMC.
Tour guides Genny Wilson and David Gauld, undergraduates in residence at the DMC for the fall Semester By the Sea program, will gladly answer questions about the School of Marine Sciences, the Darling Marine Center and why they chose UMaine.
Gauld, a senior, has been at the DMC since June working on his Capstone research project. Under the guidance of Dr. Rick Wahle, Gauld is studying the effect of temperature on the heart rate of embryonic American lobsters.
Wilson has also spent considerable time at the DMC during her undergraduate career. She has held internships in Dr. Rhian Waller's deep sea ecology lab for the past two summers; most recently working with sea pens collected from the Gulf of Maine.
Please contact Linda Healy, 207.563.8220 or lhealy@maine.edu to preregister for the tour or request a reasonable disability accommodation no later than Friday, Oct. 26 at noon.
The DMC is located at 193 Clarks Cove Road in Walpole. The free, 60-minute tour will begin at the Horse Barn, second building on the left as you drive onto the campus.