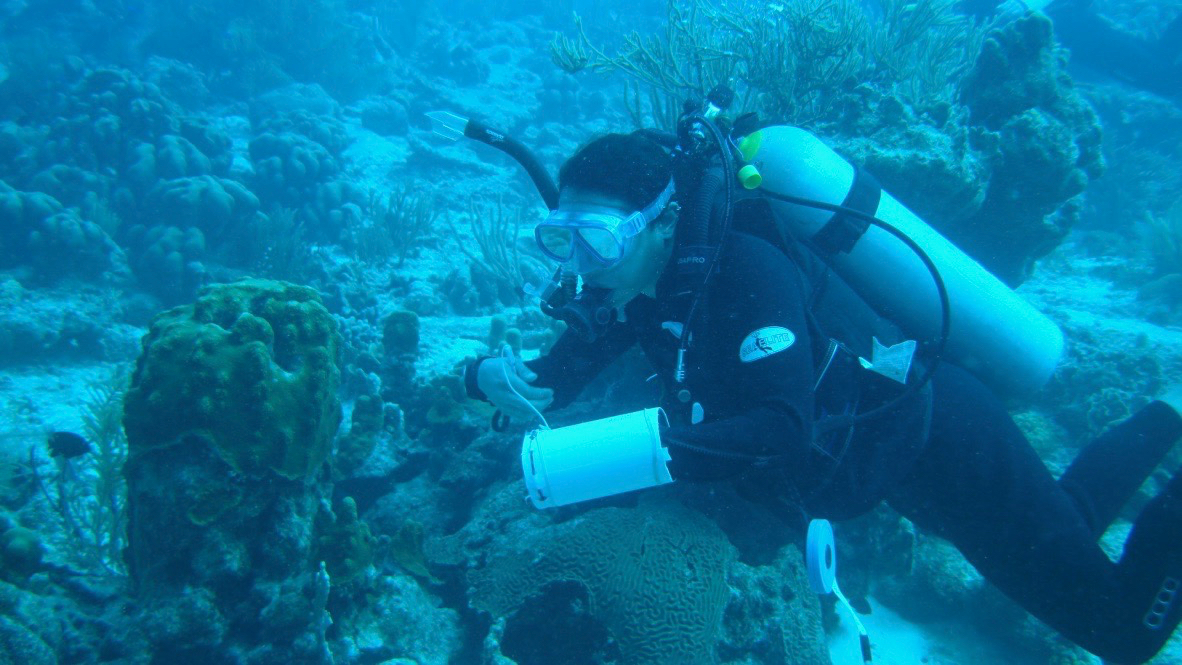 Register now for Coral Reefs Course
Want a break from the Winter Semester?
BROADEN YOUR MARINE EXPERIENCE BEYOND THE GULF OF MAINE
Enroll in SMS 531: Coral Reefs (taught by Bob Steneck, Wednesday 1 –4pm)
Coral reefs are one of Earth's most ubiquitous but endangered marine ecosystems. This is an ecosystem that creates calcium carbonate and is oceanographically and geologically about as different as a coastal ecosystem can be from the Gulf of Maine. They are not only important natural ecosystems they are also important for human food security and protection from waves. For SMS graduates there are job opportunities related to coral reefs. Non-Government and Government agencies spend over $100 million dollars annually for the study and conservation of coral reef ecosystems. Past SMS students who have taken SMS 531 have been hired to work on coral reef conservation. There is still room for students to enroll – the course be 'beamed' via polycom to other locations.
Key features:
This is a highly inter-disciplinary course that covers:
Taxonomy (identification) of dominant reef organisms (corals, fish and algae)
Geology of coral reefs and their development relative to sea level rise
Ecology of these ecosystems and
Policy and conservation challenges in their management.
Spring Break field trip to Bonaire (one of the best coral reefs in the Caribbean).
Funding from the Bonaire National Park is expected.
Term papers used to help manage Bonaire's coral reef ecosystem.
Contact Bob Steneck (steneck@maine.edu), if you want to see the syllabus or if you have questions. Note that the prerequsite is now waived and advanced undergraduates can take the course with permission from Professor Steneck.