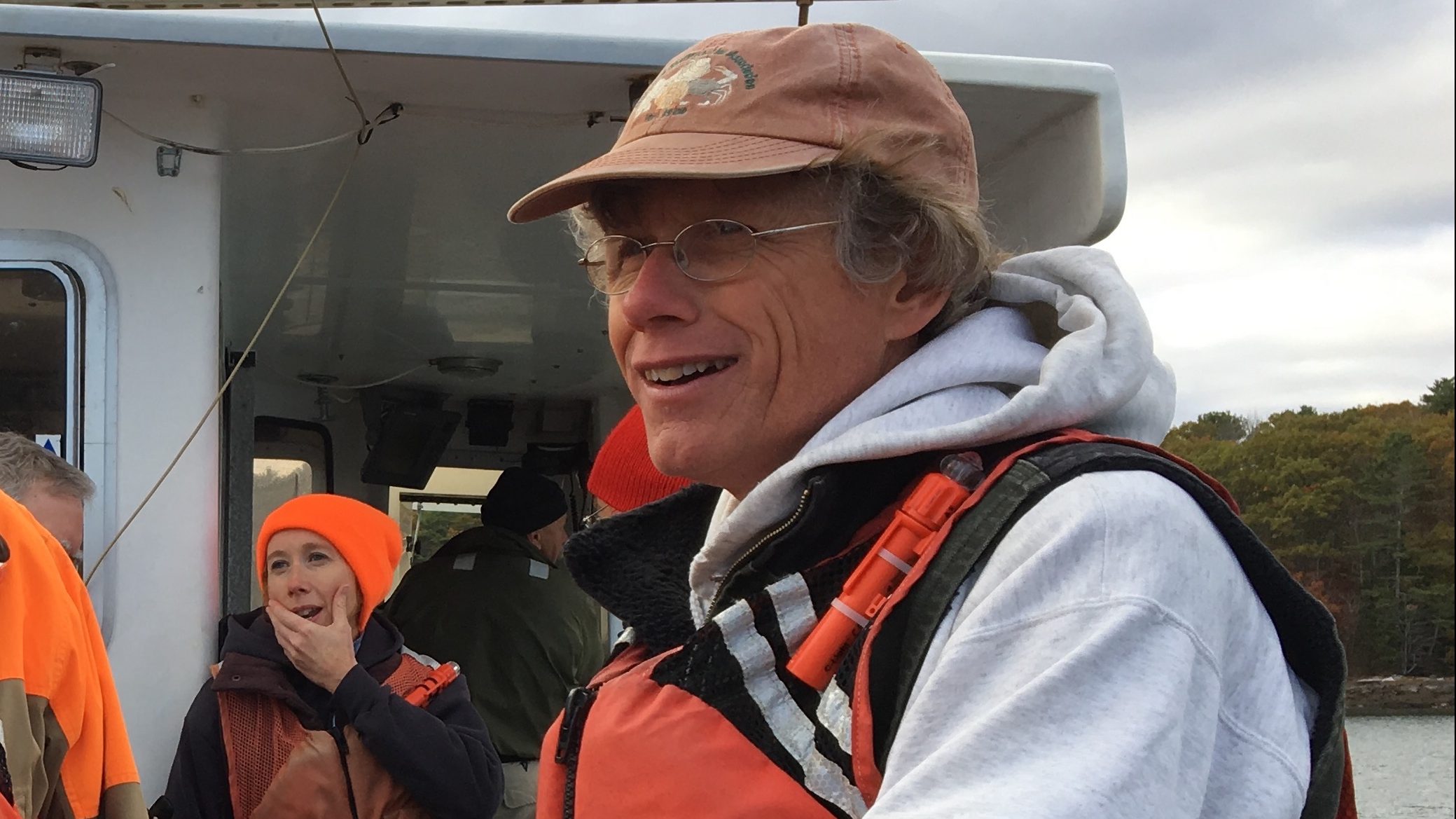 NACE celebrates 20 years
The Northeast Aquaculture Conference and Exposition (NACE) celebrated 20 years of all things aquaculture at its meeting in downtown Boston earlier this month January.
Founded in 1998 by the Maine Aquaculture Innovation Center, based at the University of Maine's Darling Marine Center in Walpole and online at maineaquaculture.org, the event brings together producers, service providers, vendors, researchers, students and managers from across the northeast region to discuss pressing issues and relevant research on aquaculture.
University of Maine faculty and graduate students as well as Darling Marine Center-based professionals from Maine Sea Grant and MAIC were among the nearly 600 people in attendance.
Chris Davis, Executive Director of MAIC, has been involved with NACE since its inception in 1998 and has organized the event since 2004. "It's really grown over the years," notes Davis. "This year we had participants from the Canadian Maritimes and from as far away as Australia."
NACE has expanded from one continuous session with 30 speakers to five concurrent sessions with over 175 presenters and a trade show with over 40 vendors. Field trips were introduced in 2012 and have become very popular.
Dana Morse, Extension Associate for Maine Sea Grant at the DMC, has also been involved with NACE since 1998. With over 25% of meeting attendees hailing from Maine, he recognizes all the "valuable work that's being done in the state."
Morse pointed to presentations by midcoast growers and scientists on mussel farming (Carter Newell, Pemaquid Mussel Farms), ocean acidification (Meredith White, Mook Sea Farm) and aquaculture site selection using geographic information systems (Carter Newell and Damian Brady, UMaine), scallop farming in the Gulf of Maine (Melissa Britsch and Mitchel Stewart, UMaine), as well as workforce development and technology transfer within the industry.
The 2019 NACE program and abstract book are online at northeastaquaculture.org.