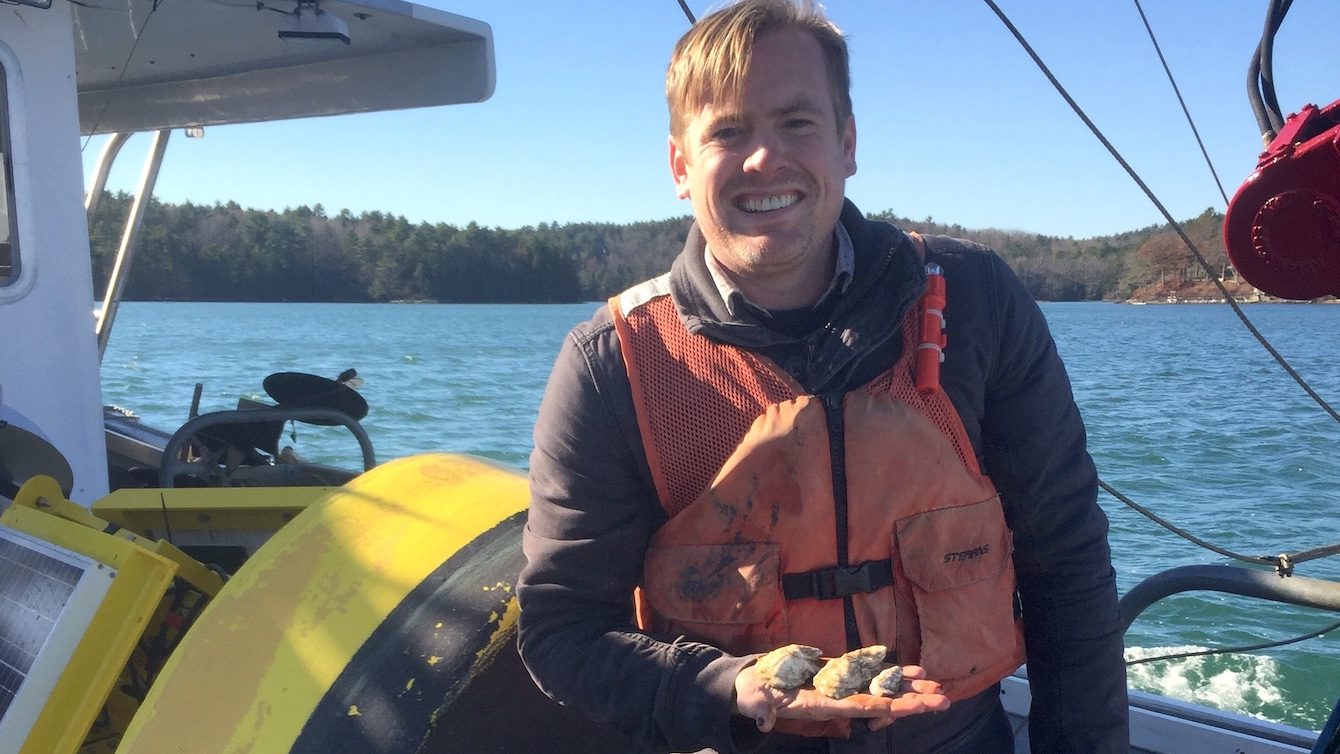 Local marine scientist receives promotion
Dr. Damian Brady has been promoted to associate professor with tenure. He is a faculty member in the University of Maine's School of Marine Sciences and based at the Daring Marine Center in Walpole.
Brady was one of thirty-four University of Maine faculty to received tenure and/or promotion this spring. The faculty members were nominated by UMaine President Joan Ferrini-Mundy based on a peer and administrative review of their successful teaching, research and public service, and approved by the University of Maine System Board of Trustees.
Since 2010, Brady has been monitoring water quality along the coast of Maine. He and his team of undergraduate and graduate students help oyster farmers find new sustainable places to locate farms by sharing information from coastal observing buoys, satellites, and models of current speed and direction. This information is also being used for water quality management, wild fisheries, and new and emerging aquaculture species, like sea scallops. Brady works directly with farmers, landowners, and regulatory agencies to protect water quality along Maine's long and iconic coast.
The National Science Foundation Established Program to Stimulate Competitive Research (EPSCoR) has been the primary funding source for bBady's research. National Sea Grant, NOAA Saltonstall Kennedy, US EPA, Maine Coastal Program, Maine Sea Grant among others have also supported his work.
"We are extremely proud of our world-class faculty who make a difference in the UMaine student experience, and in our state and beyond with their teaching, research and community engagement," Ferrini-Mundy says. "The 34 being recognized this year with tenure and/or promotion exemplify the excellence and strength of this university, and we appreciate the inspiration they provide."