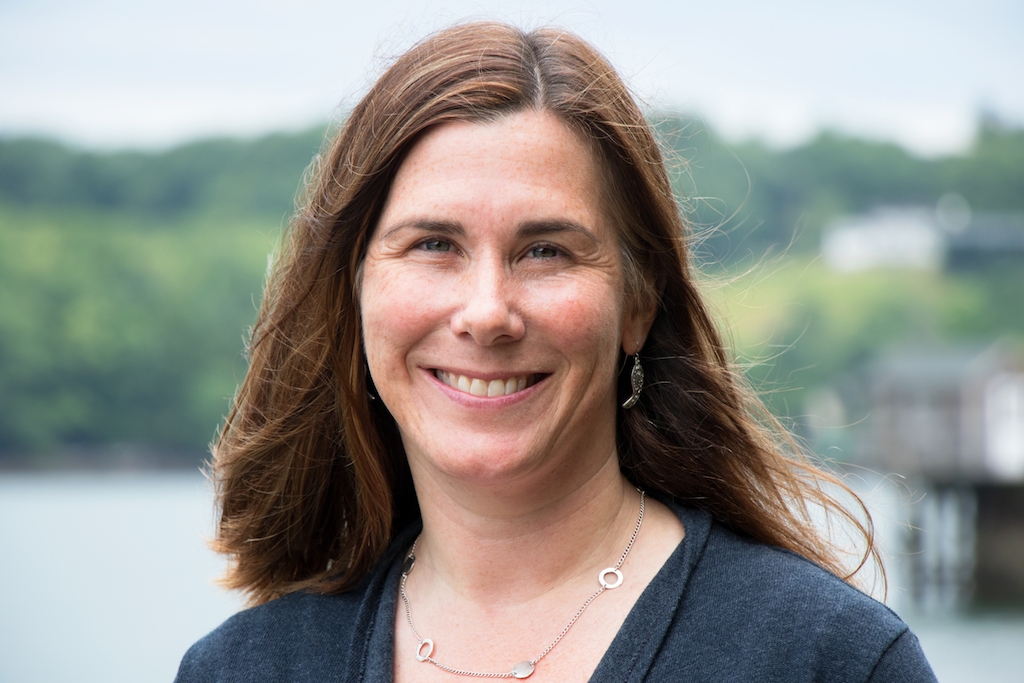 Leslie discusses marine fisheries research at symposium in Germany
Heather Leslie, director of the University of Maine Darling Marine Center, presented her research in June at the 2nd Symposium on Functional Marine Biodiversity at the University of Oldenburg in Germany.
Leslie was one of 16 invited speakers at the symposium organized by the Helmholtz Institute for Functional Marine Biodiversity at the university.
The Libra Associate Professor in the School of Marine Sciences shared her work on the ecological and human dimensions of marine fisheries with 150 participants from 33 institutions spanning 11 countries.
The U.S. National Science Foundation's support of Leslie's research has enabled the development of MAREA — the international, interdisciplinary sustainability research and education collaborative that she leads.
With students and School of Marine Sciences colleagues, Leslie conducts related work on coastal community resilience and fisheries on the coast of Maine, with the support of the National Oceanic and Atmospheric Administration and UMaine.
Leslie also visited the University of Oldenburg's marine field station on the lush island of Spiekeroog in the North Sea.
"I always appreciate the chance to see new marine habitats and to talk with people who are interested, as I am, in understanding how ocean ecosystems work and how we can best share that knowledge to support ecosystem-based management," Leslie says.