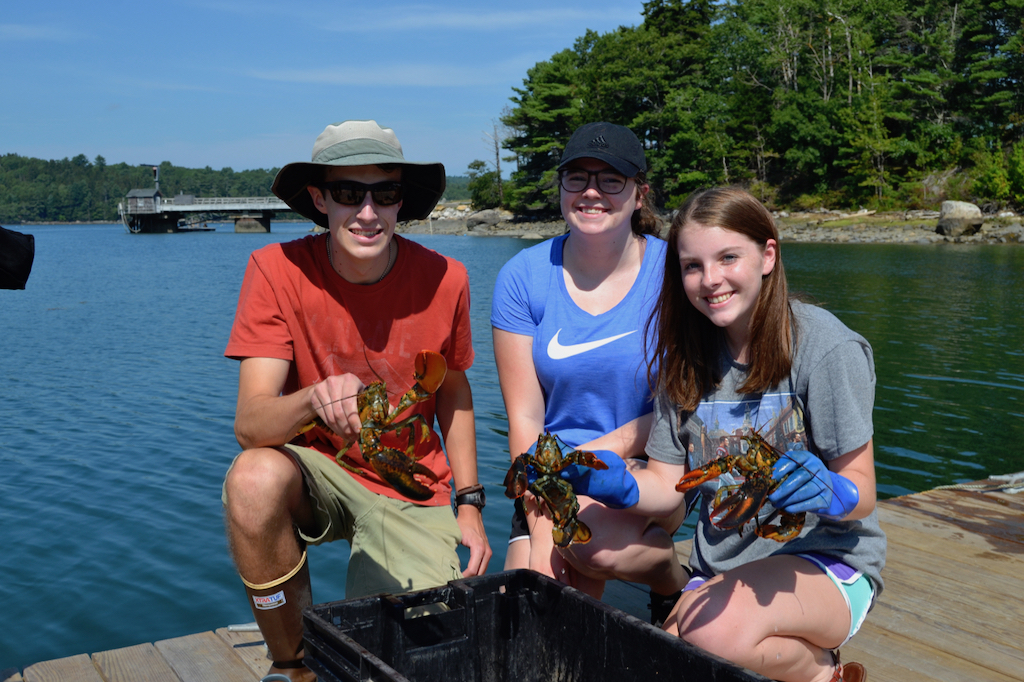 Want to be a marine scientist? Visit the Darling Marine Center
Prospective students interested in marine science are encouraged to meet faculty and undergraduates and tour the University of Maine Darling Marine Center at one of two open house events in July. 
Faculty and undergraduate students will be at the waterfront campus to talk about the School of Marine Sciences (SMS) academic program as well as educational and research opportunities at the DMC 1-3:30 p.m. July 9 and July 23.
Based in Orono, the SMS is UMaine's center of excellence for all aspects of marine-related research, education and public service. With more than 30 faculty members, the SMS represents one of the strongest programs in the United States. 
More than 275 undergraduates specialize in aquaculture, marine biology or oceanography in the bachelor's degree marine science program. A variety of opportunities are available for SMS students at the DMC, including internships, Semester By the Sea (SBS) and scientific diving certification.
Summer internships involve research in aquaculture, marine fisheries, biogeochemistry and marine management.
SBS participants live in the waterfront dormitory during the fall semester and study a wide range of disciplines that prepare them for a career or advanced degree in marine science. Classes meet once a week and include lectures, labs and field trips.
UMaine's scientific diving program is based at the DMC. Students interested in becoming scientific divers are trained to American Academy of Underwater Sciences standards and use scuba techniques to explore the underwater environment.
To register for an open house event, visit the University of Maine Office of Admissions website.