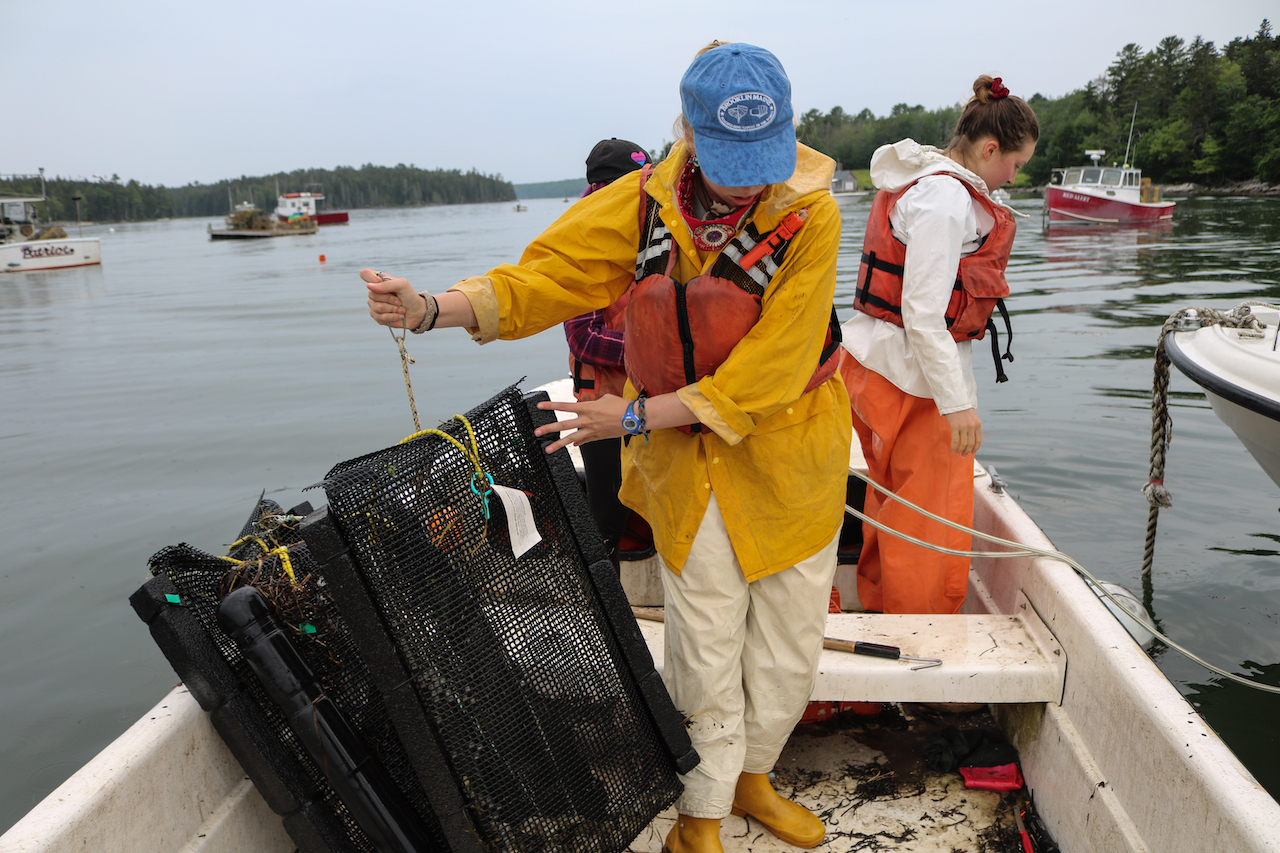 Learn about aquaculture challenges, opportunities at Aug. 9 seminar
WALPOLE, Maine — Damian Brady and Chris Davis will present "Aquaculture in Maine: Challenges and Opportunities for Sustainable Seafood Production" at 10:30 a.m. Friday, Aug. 9 in Brooke Hall at the University of Maine Darling Marine Center.
The two will discuss using buoys that monitor water quality to find prospective sustainable aquaculture sites in Maine.
Brady is an associate professor in UMaine's School of Marine Sciences. His research focuses on the connection between water quality, living resources, and habitat function.
Davis directs the Maine Aquaculture Innovation Center and co-owns Pemaquid Oyster Company, and also is an adjunct faculty member in UMaine's School of Marine Sciences. His work centers on new aquaculture species development, selective breeding of bivalves, and developing improved husbandry methods.
This event is part of the DMC's science seminar series. The free public talks, held Fridays through Aug. 16, feature SMS faculty, students and alumni. Presentations provide opportunities to discuss marine research that advances understanding of marine ecosystems and human communities that are part of them.
Visit dmc.umaine.edu for a list of featured speakers and topics. For more information or to request a reasonable accommodation, call 207.563.8135.