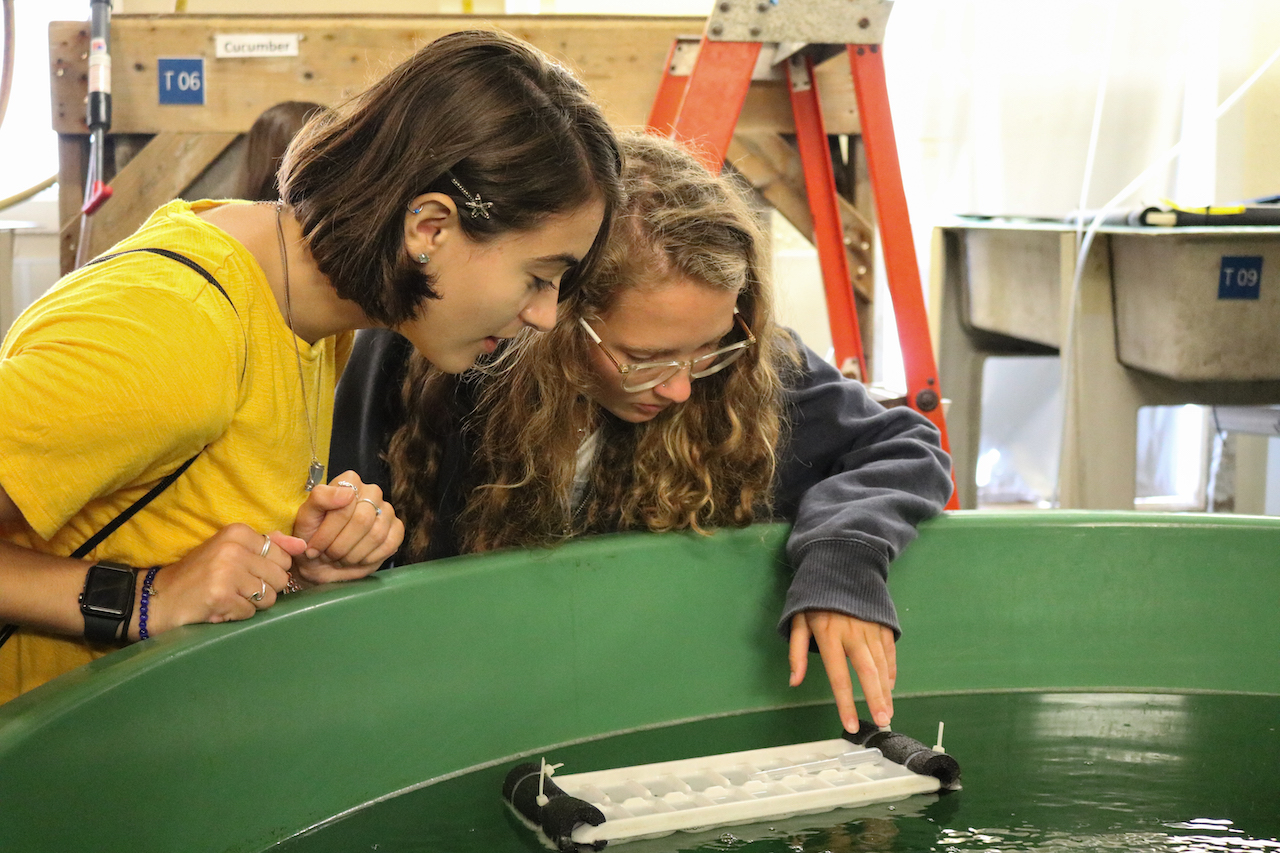 First-year students dive into marine science at UMaine
The University of Maine Darling Marine Center hosted a three-day orientation program the last week of August for 30 first-year students in the School of Marine Sciences.
William "Wge" Ellis, associate director of UMaine SMS, leads the annual boot camp program.
"We have an amazing facility on the midcoast, the Darling Marine Center, and I just love being able to bring students to Walpole as part of their introduction to UMaine," says Ellis, who also is an associate professor of oceanography. "Many students return to the Center multiple times throughout the course of their undergraduate years, and some stay on as graduate students in Marine Sciences, as well."
Boot camp is a bonding experience for incoming students and provides an opportunity for them to become acquainted with facilities and faculty, in Orono and Walpole.
The program begins in Orono, where students scuba dive in the pool and meet many of the faculty with whom they will work over the next four years.
They then head to the DMC, where they're introduced to the DMC-based faculty in the School of Marine Sciences through activities in and around the Damariscotta River Estuary.
The students learn about shellfish aquaculture, fisheries science and coastal ecology at UMaine's nearly 200-acre campus in Walpole.
They also learn about summer internship opportunities and the Semester by the Sea program, during which they can spend a summer or fall, immersed in hands-on marine science projects in the midcoast.
The orientation experience helps students chart the course of their academic careers and develop connections with other students that can last throughout their time at UMaine and beyond.
The marine sciences boot camp is a keystone strategy of the SMS to recruit, retain and support students throughout their time at the university.
Founded in 1965, the Darling Marine Center's mission is to connect people to the ocean. The center's researchers, staff and students work alongside fishermen, aquaculture entrepreneurs, marine industry professionals and other members of the community in Maine and around the world. More information is available at dmc.umaine.edu