2017 Symposium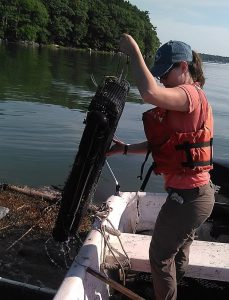 The 2017 SEA Fellows Summer Science Symposium was held at the Darling Marine Center in Walpole on the afternoon of Wednesday, August 16. It featured poster presentations by 20 undergraduates from across the state.  After the student poster and networking session, the event concluded with an optional tour of the DMC shellfish hatchery, business incubation facilities and waterfront. In addition, a select number of undergraduates participated in a mini-workshop on Science Communication and Engagement earlier in the day.
The symposium was open to all students, community members, marine professionals and researchers who are interested in applied research, development and technology transfer related to Maine's coast and ocean.
Download Proceedings of the 2017 SEA Fellows Summer Science Symposium.