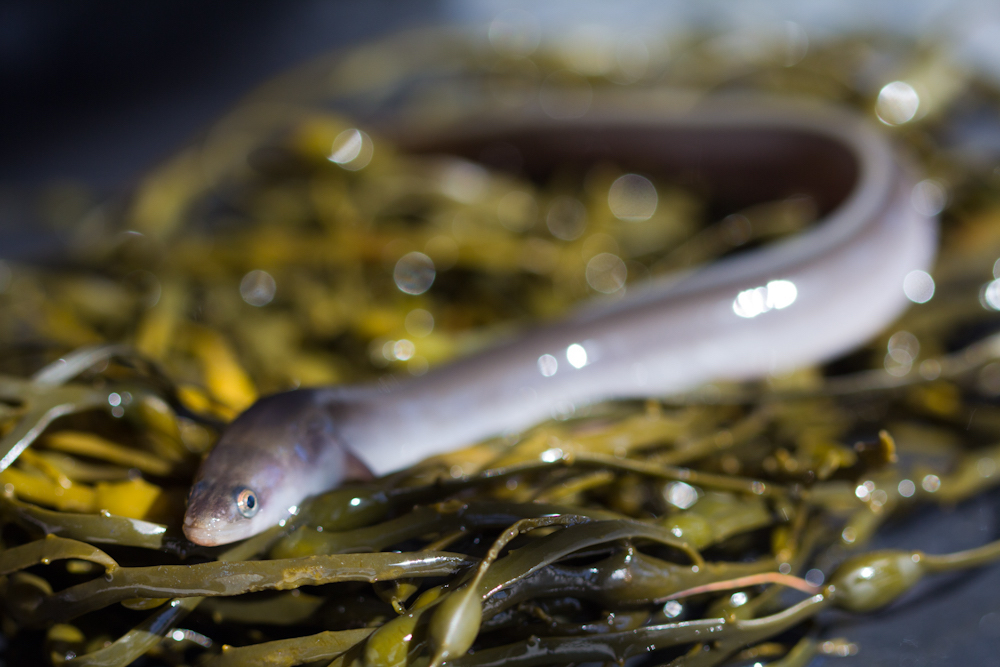 American Unagi founder to speak on eel aquaculture
Elvers are a valuable fishery in Maine, but most of the catch is shipped to Aisa, grown to maturity, and sold back to U.S. markets.  Sara Rademaker, founder of American Unagi is keeping some of that profit here in Maine.
Using business incubator facilities at the University of Maine's Darling Marine Center, she grows locally sourced wild elvers to market size for the restaurant industry.
In her talk, "Growing eels in Maine," Rademaker will share her experience on building her business, American Unagi, from basement start-up to future commercialization.
The seminar begins at 10:30 a.m. July 27 in Brooke Hall at the University of Maine Darling Marine Center, at 193 Clarks Cove Road, Walpole.
Rademaker earned a degree in Fisheries and Aquaculture from Auburn University and participated in Auburn's US-AID program in Uganda developing commercial aquaculture. She came to Maine as an AmeriCorps volunteer at the Herring Gut Learning Center in St. George, ME. Through American Unagi, Rademaker has deepened her Maine roots by connecting the local elver fishery to the growing aquaculture industry in the state.
Rademaker's talk is part of the DMC's science seminar series. The free, public Friday seminars provide opportunities to discuss current marine research.
Visit dmc.umaine.edu/seminars to preregister and for the list of other featured speakers and topics. For more information or to request a reasonable accommodation, call 207.563.3146.
Contact: Hanna Deon, hanna.deon@maine.edu.