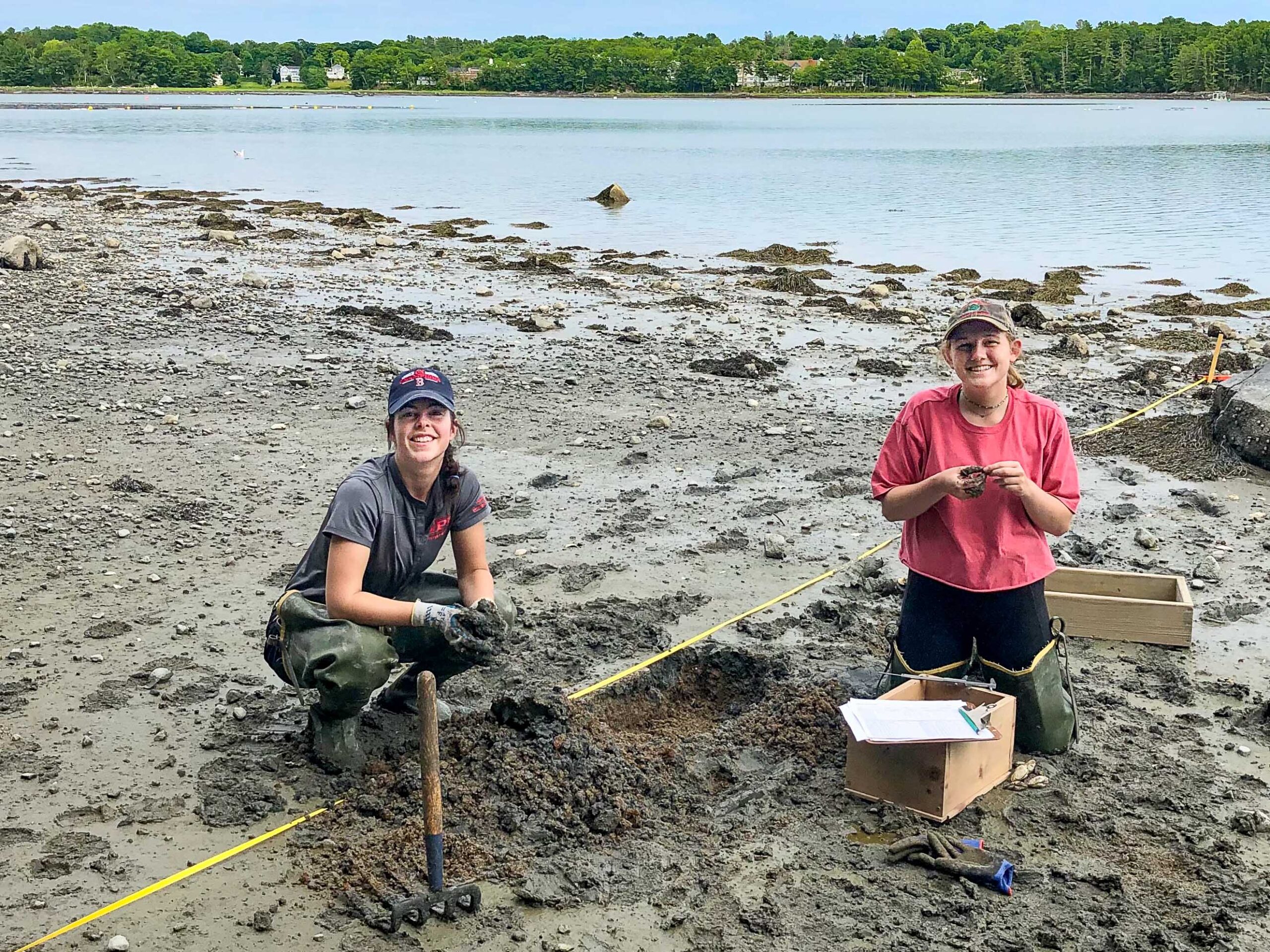 Darling Marine Center Co-Hosts Statewide Student Research Symposium
On August 10, 2021, University of Maine Darling Marine Center and Downeast Institute co-hosted the annual SEA (Science for Economic impact and Application) Fellows Summer Science Symposium. More than 70 people participated in the virtual event, which featured the research of 25 undergraduate and recent post baccalaureate students from the University of Maine, University of Southern Maine and 10 other institutions. 
Topics during the afternoon symposium included topics such as deep sea coral biology, microorganisms that fuel coastal ecosystem productivity, ecology of lobsters, clams and oysters,  interdisciplinary fisheries and aquaculture related research. 
DMC Director Heather Leslie hosted the event, and recognized the students' persistence and hard work throughout the summer in the symposium's opening remarks.
"Congratulations! The posters you are sharing today are outstanding and reflect the diversity of research topics that support our coastal communities and local economy," she said. "Your accomplishments are particularly impressive in light of the challenges of the last year."
Daniel Qualls, vice president for academic affairs and head of campus at the University of Maine at Machias, and Brian Beal, Professor of Marine Ecology and Director of Research at DEI, offered remarks as well. 
This symposium is the culminating event of the SEA Fellows program, a 10 week program that enables students to gain technical knowledge and experience in collaboration, knowledge co-production and environmental leadership.   
The SEA Fellows Program is supported by UMaine's Darling Marine Center and the Downeast Institute, which serves as the University of Maine at Machias' marine field station. The DMC and DEI co-hosted the virtual symposium for the fifth time this year.  
Additional support of the program has come from US National Science Foundation awards to Maine EPSCoR at UMaine, the UMS Research Reinvestment Fund, Henry David Thoreau Foundation, and grants led by individual collaborating faculty and external mentors.
To view the student posters, please visit https://dmc.umaine.edu/sea-fellows-program/, and to learn how you can be involved as a student, or as an industry or academic mentor, please contact Heather Leslie at heather.leslie@maine.edu .
Founded in 1965, the Darling Marine Center's mission is to connect people to the ocean. The Center's researchers, staff and students work alongside fishermen, aquaculture entrepreneurs, marine industry professionals and other members of the community in Maine and around the world. More information is available at dmc.umaine.edu