SEA Fellows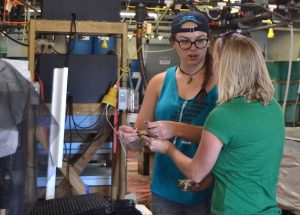 SEA Fellows is an undergraduate research and engagement training program that supports research related to Maine's marine economy, as well as the ecosystems and coastal communities that support it.
Professionals in marine and environmental science need a wide range of skills to contribute to the complex challenges facing people and the coastal marine ecosystems in our world, now. The impacts of climate change, coupled with social and economic disruption created by the pandemic, have highlighted the importance of students gaining technical knowledge and experience and also experience participating in collaborative projects where knowledge is co-produced and shared in ways that contribute to community-led solutions to socio-environmental challenges in Maine and beyond.
The 2021 Sea Fellows Program has been designed with these student and societal needs in mind. Through a series of virtual round tables, held biweekly on Wednesdays at noon (June 2-August 11), SEA (Science for Economic Impact and Application) Fellows will have the opportunity to learn more about climate-relevant science and action; to meet other undergraduate students statewide who share their interests in solutions-oriented research and public engagement; and to hone their skills in communication and collaboration.
---
2021 SEA Fellows Summer Science Symposium
The program culminates in a summer science symposium, scheduled for Tuesday, August 10, 2021, where students share their summer research projects. If conditions allow, this Symposium will be held in person at UMM's Marine Science Field Station at the Downeast Institute in Beals. Otherwise, it will be virtual. Look for an announcement on the Symposium location/modality in early June.
---
Apply to SEA Fellows by May 15
Candidates are invited to complete the application form by May 15; selected participants will be notified by May 26. Students are encouraged to apply early, as this program has limited capacity. Note that this Fellowship covers the costs of the professional development training, while Fellows and their advisors are responsible for funding the summer research and associated expenses, including the student's stipend and poster printing.
In order to participate, applicants must
Work on a marine or environmental research project with a Maine-based university, college, or research institution, and
Commit to participating in at least four of the six roundtables scheduled for Summer 2021, as well as in the August 10th symposium.  
Individuals who are interested in this program, but who have not yet secured a summer research internship, are encouraged to browse the opportunities available through their home institutions, as well as those listed at the Darling Marine Center and Downeast Institute websites.
---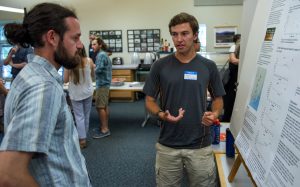 SEA Fellows are supported by UMaine's Darling Marine Center and the Downeast Institute, University of Maine at Machias' marine field station. Additional support of the program in the last four years have come from US National Science Foundation awards to Maine EPSCoR at UMaine, the UMS Research Reinvestment Fund, Henry David Thoreau Foundation, and grants led by individual collaborating faculty and external mentors.
To learn how you can be involved as a student or as an industry or academic mentor, please contact Heather Leslie or Brian Beal.