SEA Fellows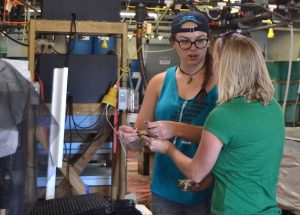 SEA (Science for Economic Impact and Application) Fellows is an undergraduate research and engagement training program that supports research related to Maine's marine economy, as well as the ecosystems and coastal communities that support it.
SEA Fellows collaborate with academic researchers and marine industry professionals on topics ranging from lobster physiology and disease to the impacts of coastal water quality on shellfish growth and production.
---
The 2019 SEA Fellows Summer Science Symposium was held at the Darling Marine Center on the afternoon of August 6, 2019. The event featured poster presentations by the SEA Fellows working across the state. Read more…
---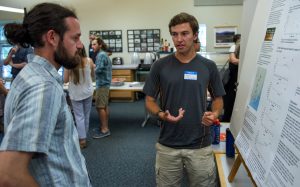 SEA Fellows are supported by UMaine's Darling Marine Center and the Downeast Institute, University of Maine at Machias' marine field station. Additional support of the program in the last three years have come from a US National Science Foundation award to Maine EPSCoR at UMaine, the UMS Research Reinvestment Fund, and grants led by individual collaborating faculty and external mentors.
To learn how you can be involved as a student or as an industry or academic mentor, please contact Heather Leslie or Brian Beal.