Mr. Ira C. Darling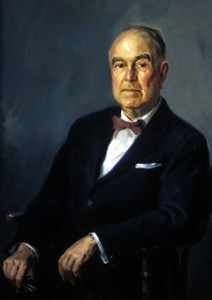 The Ira C. Darling Marine Center for Research Teaching and Service, now commonly referred to as the Darling Marine Center (DMC),  was established in 1965 upon the generous donation of a coastal estate to the University of Maine with the purpose of establishing a marine laboratory. The visionary donor was Mr. Ira C. Darling from Kenilworth, IL.
Mr. Darling was born January 1, 1884. At the age of 19 he went work in the Union Stock Yards, earning just $10 per week. Within six years, he had started his own insurance business. He consolidated with a business partner to create the Bartholomay Darling Company in 1916. Darling ran the company until his retirement in 1939.
Mr. Darling purchased the 148.6-acre Walpole property in 1939 for a mere $12,500 as a place to enjoy his retirement. Over the years he became interested in tree farming and planted over 15,000 trees, pine and spruce, on the property.  As the years passed the long trip form Illinois to Maine became increasingly difficult for Ira and his wife Clare.  When they could no longer travel to their beloved farm, Mr. Darling weighed his options. He was approached by a local real estate developer, but that's not the future he envisioned for his piece of paradise. In 1965 he donated the property to the University of Maine with the intent of establishing a marine laboratory on site. To maintain and improve the property he established the largest trust in the University's history. To promote education he endowed two chaired professorships.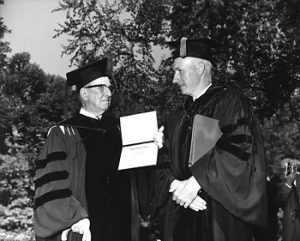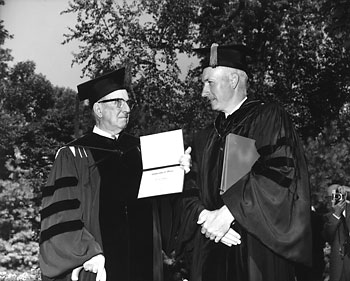 Mr. Darling would be proud of his legacy. Today, the property encompasses 170 acres and has 25 buildings valued at over $25 million, and over forty faculty, staff and students of the University of Maine work at the Darling Marine Center year round.
Darling personal history taken from Making Waves Vol. 4, No.2, Summer 1989.