Welcome to the Darling Marine Center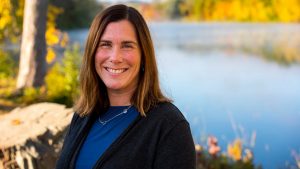 Welcome to the University of Maine's Darling Marine Center! We are open 365 days a year, serving the scientists, students, and community members of midcoast Maine and beyond.
Connecting people to the ocean is our mission. We do this by generating and sharing knowledge of how ocean ecosystems work. Whether we are in front of the classroom, knee-deep in seaweed, or in the halls of government advising policy makers, we work to contribute to a future that includes both healthy ecosystems and healthy coastal communities.
With the design of the waterfront revitalization project well underway, implementation of our strategic and master plans has begun. And, it is not only infrastructure where we've taken concrete steps forward in the last year.
In keeping with the guiding principles of the DMC Strategic Plan, we connect as many people as possible to the ocean in meaningful ways through research and education. To achieve that goal, we are focusing on enhancing access to the DMC in three specific ways this year:
1.     For our undergraduates: we continue to expand financial support and professional training for our summer undergraduate researchers in residence.
2.     For emerging and established professionals: together with community and industry partners, we are hosting a vibrant set of professional trainings and workshops, year around. If you would like to offer a workshop or course in 2020 or 2021, please contact Matthew Norwood at matthew.norwood@maine.edu.
3.     For K-12 students: we are reflecting on and re tooling the DMC K-12 program, so that we make the most of the DMC assets and connecting students to the many career opportunities related to the ocean and the environment, in Maine and beyond.
I invite you to share your ideas on how to ensure that the Darling Marine Center is as inclusive and accessible a marine laboratory as we can make it. To keep in touch, please connect with us on Facebook or reach out to me directly.
I hope that you will visit us soon.
Heather Leslie, PhD
Director
heather.leslie@maine.edu