Happy Holidays from the Darling Marine Center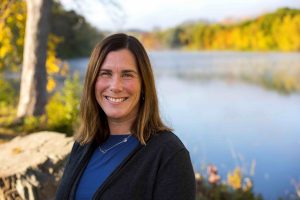 As I reflect on 2017, my first thought is gratitude. Gratitude to the faculty, staff and students who enable us to do such great work. Gratitude to our community and industry partners. And gratitude to the many friends of the Darling Marine Center in Maine and beyond.
Connecting people to the ocean is our mission. We do this by generating and sharing knowledge of how ocean ecosystems work. Whether we are in the halls of government or knee-deep in seaweed, we seek to make a difference and to contribute to a future that includes both healthy ecosystems and healthy coastal communities.
With our strategic and master planning complete in early 2018, we'll move to implementation. Waterfront construction will begin in the spring. We'll welcome many students and researchers in summer 2018 and our 25th class of Semester by the Sea students in the fall.
I invite you to join us in this work by making a contribution to the Student Research Fund. With your gift, we will be able to support student access to the DMC better than ever before. More information can be found at dmc.umaine.edu/giving.
And, to learn the latest DMC news, please join our mailing list and connect with us on Facebook.
Wishing you a wonderful 2018,
Heather Leslie, PhD
Director
heather.leslie@maine.edu