Walking trails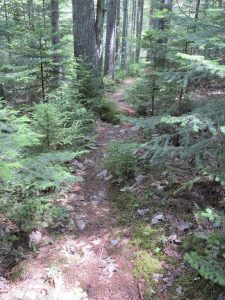 The Darling Marine Center invites you to walk our network of trails.
Developed by veteran DMC volunteer, Elsie Morse, the trail system covers over 3.5 miles of terrain, through forests and fields, and along the river's edge.
When you arrive on campus, please check-in at the Visitors' Station in the Horse Barn lobby. The Horse Barn is the second building on the left. There you will find information for visitors including campus maps and safety protocol. To check-in, please sign the guest book.
Trail maps are available at the Visitors' Station as well as at trail head kiosks located at both the upper and lower parts of the campus or you can down load one here.